Windfall tax: How far will TotalEnergies, Eni stock price fall as EU plans profits levy?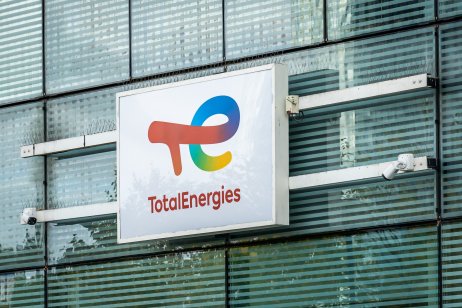 The EU recently announced plans for a profits levy on fossil fuel firms to help consumers survive the energy crisis. The levy could have an impact on the share prices of companies such as TotalEnergies (TTEF) and Eni (ENI).
At the end of last month, Eni said it expected the payment of a windfall tax foisted on companies in the energy sector to come in around the €1.4bn level – the share price of ENI immediately dropped from €12.60 to €11.52, The stock is currently priced around the €11.84 level.
The share price of Total Energies responded in a similar fashion – the stock fell from €54.31 to €50.52 and currently is priced around the €50.20 level.
What is your sentiment on TTEF?
Vote to see Traders sentiment!
Total Energies share price chart
'Astronomic' electricity bills
The proposed levy would target fossil fuel producers and low-carbon power generators that have enjoyed huge profits due to artificially inflated electricity prices. The EU's plan is to channel proceeds from the levy to vulnerable consumers and households struggling to pay energy bills.
European Commission president Ursula von der Leyen referred to "astronomic" electricity bills and argued that oil and gas companies should be called upon to make a "solidarity contribution" in the form of a windfall tax.
How likely is the tax?
If the tax is imposed, it could drag energy shares like ENI and Total further down – though it must be stressed that the tax will require approval from all EU member states – which is not a given.
As Danni Hewson financial analyst at AJ Bell explains: "Trying to get all EU member states to agree on measures to help mitigate the worst of the energy crisis is likely to be as tricky as herding cats but something needs to be done and that should help focus minds.
"A levy on fossil fuel companies could be one of the easier sells as households have watched in askance as these companies have raked in record profits without breaking a sweat whilst they've had to pay more and more out of their already tight budgets".
Impact on UK energy companies?
If the EU approves the levy – how much pressure does it put on the UK government to follow suit and thereby impact UK energy companies?
Hewson believes if a "solidarity contribution" is agreed it could put the UK in a tricky spot when it comes to its own stance.
"The new Prime Minister has been abundantly clear she doesn't favour such a move as she feels it is likely to hamper investment. She and companies like BP will be under pressure to show that her plan will yield results, something which is tricky when you consider the long-term nature of such investments."
But she adds: "Being able to point to quantifiable projects which can be scrutinised by the public would go some way to getting them on board and with the price fix softening the blow being felt, consumers are likely to be feeling less angry about the situation."
Simply Wall St rates TotalEnergies as being below fair value currently, estimating fair value at €65.95.
Similarly, it sees ENI as being undervalued, estimating fair value at €15.67.