Will there be a supply crisis if the ban on Russian oil expands?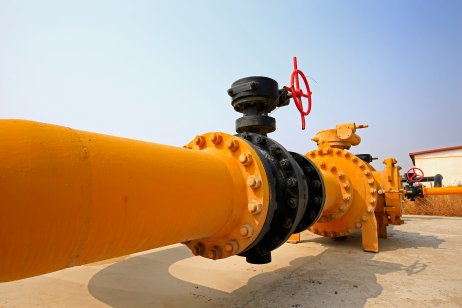 If a total ban on Russian oil occurs, millions of barrels of crude would evaporate daily from the global market, creating the "biggest supply crisis in decades" and additional worries for traders as the market becomes even tighter.
"The prospect of large-scale disruptions to Russian oil production is threatening to create a global oil supply shock," the International Energy Agency (IEA) said in its monthly oil report.
"The implications of a potential loss of Russian oil exports to global markets cannot be understated," the report stated about the world's third-largest crude producer after the US and Saudi Arabia, and the primary source of oil for European nations.
The report states that in January 2022 Russia exported 70% of its 11.3 million barrels of its daily output.
2.5 million barrels at risk
Of the eight million barrels exported, the Paris-based IEA predicted 2.5 million barrels per day (bp/d) of exports "are at risk." The agency's figures show 1.5 million bp/d is crude, with products making up the other one million bp/d.
"These losses could deepen should bans or public censure accelerate," the firm stated. Currently four countries have outright banned Russian oil and gas imports: the US, the UK, Canada and Australia. The European Union on Tuesday announced a ban on investment in Russia's energy industry, adding any additional sanctations or embargo would cause "the biggest supply crisis in decade."
Wednesday morning there were signs of a possible peace agreement between Russia and Ukraine, which eased the worry of traders who said an agreement between the two nations could halt future oil market disruptions.
Agreement more realistic
On Tuesday, Ukraine's President Volodymyr Zelenskyy said an agreement was starting to "sound more realistic." While the Russian foreign minister told the BBC there was "some hope in reaching a compromise." However, should an agreement be reached would the sanctions and bans become void?
While major energy companies have divested in Russia, "energy supplies continue to exchange hands in part to deals that were struck before Russia" invaded Ukraine, according to CNBC.
However, the IEA report states simply: "New business has all but dried up."
Seesaw prices
Russia's unprovoked attack on Ukraine caused a seesaw effect in the oil markets. Over the last two weeks, West Texas Intermediate skyrocketed to more than $130 a barrel, while Brent went higher over the worries of a tighter market swept across traders' desks and investment houses.
On Wednesday morning WTI April contracts reached a high of $99.22, before dropping to $97.01 in early afternoon trading.
Prices soared to their highest levels since 2014 on the day Russia invaded Ukraine and prices kept going higher. By the end of last week, a barrel of WTI traded for as high as $130.50, as traders worried about supply shortages.
"Surging commodity prices and international sanctions levied against Russia following its invasion of Ukraine are expected to appreciably depress global economic growth," reads the report.
IEA slashes forecast
IEA slashed its oil demand forecast by 1.3 million bp/d for the remainder of 2022. It now forecasts this year's demand at 99.5 million bp/d, still higher than 2021's level by 2.1 million bp/d.
OPEC's forecast mirrored the IEA estimates.
"Looking ahead, challenges to the global economy – especially regarding the slowdown of economic growth, rising inflation and the ongoing geopolitical turmoil will impact oil demand in various regions," the IEA report concludes.