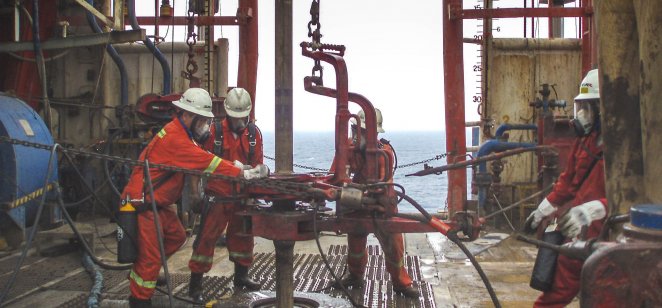 Analysts are questioning the Biden administration's tough-talking plan to reduce oil prices, saying it's too little, too late, and fails to address long-term issues facing the industry that could possibly send prices back to around $125 a barrel.
However, the announcement of a one million barrels a day release from the US Strategic Petroleum Reserve (SPR) sent the price for West Texas Intermediate futures down nearly 6% Thursday in afternoon trading to $101.51 a barrel.
The oil release is the administration's third time dipping into the reserves in four months. In November, 50 million barrels were released, and in early March another 30 million barrels.
The SPRs hold about 580 million barrels along the Texas and Louisiana coasts. The Biden plan would subtract 180 million barrels over the next six months. During his press conference, the president said 180 days will give US oil companies enough time to step up production.
The administration is "hoping the third time of tapping the SPR will be the charm for meaningfully sending oil prices lower, but unfortunately that opportunity has passed," said Edward Moya, senior market analyst for OANDA, adding Russia crude is heavy, so tapping the SPR might not fill the void of lost imports.
Bullish risks
Goldman Sachs told clients on Thursday that the release could increase prices and clog the industry's infrastructure system over the next six months.
By sending an additional one million barrels a day through the pipelines, there's the potential threat of a bottleneck "to such an unprecedently large and long discharge, reducing its flow," reads the client note obtained by Capital.com.
The note warned that congestion in the US Gulf Coast could block shale's expected production growth for the remainder of 2022. Over the past few years, the industry has been criticised for not investing in infrastructure projects, despite record profits.
Second, the bank "assumes" that OPEC would still accelerate its planned quota increase if Russian and Kazakhstan exports fall by two million barrels a day, which may not occur in the face of an SPR release, the note reads.
Forecast of $125 a barrel
Finally, Goldman Sachs sees "increasingly symmetrical probabilities" in its mild and moderate disruption scenarios of one and two million barrels a day, respectively. This implies a larger loss of supplies than previously, bringing its second-quarter forecast to $125 per barrel.
The note concludes that by looking forward to 2023, it predicts prices between $110-$115 a barrel, reflecting higher demand and lower shale supply after this year.
Analysts told Capital.com that November's SPR release backfired by sending prices higher. Hopes of lower prices this time around are probably futile, as the war will continue to influence prices. "The war in Ukraine will still dictate what is the major move in energy prices over the short-term," Moya said.
Andy Lipow, president of Lipow Oil Associates, said since July 2020, 88 million barrels have been withdrawn from the SPR, which did little to offset tight supply or drive down cost. Analysts and traders "can continue to expect volatility in the oil markets" after the last withdraw, he told Capital.com.
Lipow said he thought Goldman's take was too narrowly focused.
Lipow said the reserves are being taken from four storage facilities in the Gulf, sent through different pipelines to terminals, which should eliminate any bottleneck.
OPEC+ meeting
During it's 12-minute meeting Thursday, OPEC+ member nations stayed the course by increasing output by 432,000 barrels daily. However, setting goals is one thing, following through is another. Many member nations are failing to meet their production numbers due to lack of infrastructure and geopolitics.
"They did exactly what the market expected them to do," Lipow said. "What remains to be seen is how much they fall short of those increased production goals''.
Meanwhile, the cartel voted to ditch using production figures from the International Energy Agency, instead using data from Rystad Energy and Wood Mackenzie, a move some see as a step away from the West amid the Russian embargo by four countries – the US, United Kingdom, Canada and Australia.
The government of neighbouring Poland announced Wednesday it will ban Russian oil by the end of the year.
Read more