Wild week for oil and gas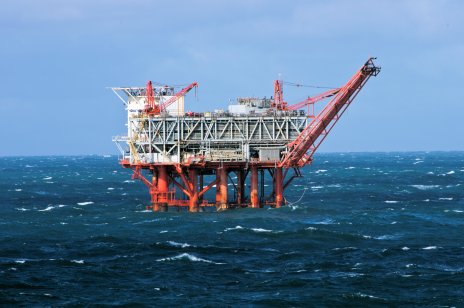 From Hurricane Ida kneecapping the Gulf of Mexico's oil production to OPEC+'s whirlwind meeting, it's been one bumpy ride for oil this week.
But fasten that seatbelt because the ride is just starting. News came out that US demand reached an all-time high this week, and most likely will climb higher as America heads into the Labor Day weekend.
But first the numbers, around 10:00 EDT (UTC -4) Friday, US crude futures were up 0.4% at $70.28 a barrel, while Brent futures were up 0.6% at $73.47 a barrel.
US Gasoline RBOB futures were up 1.1% at $2.1864 a gallon.
Ida crashed into Louisiana as a Category 4 hurricane on Sunday afternoon, its 150 mph winds destroying everything in its path, knocking out power and flooding the region. That was the main problem for oil producers who depend on electricity to generate their massive refineries and platforms.
"It … means that the incredible comebacks that the US energy and gas industry has had from previous storms may take a lot longer and this could be just the beginning as we're starting to hear concerns about more damage to Gulf of Mexico infrastructure," warns Phil Flynn, PRICE Futures Group's senior market analyst and author of The Energy Report, in his blog, The Hard Road Back. The Energy Report 09/03/2021 - Market InsightsMarket Insights (pricegroup.com)
Power issues
Analysts forecast crude processing will likely take considerably longer to recover from the power outages than crude oil production. Translation: in the coming weeks crude stocks could jump.
On Friday morning, the region's primary power provider, Entergy, said preliminary estimates for power restoration completion is 8 September. On Thursday evening, the Bureau of Safety and Environmental Enforcement estimated 94% of the Gulf's gas production was shut in. The slow return is why gas prices are on the rise in the US, upwards of $0.05.
CNBC reported Friday morning that three-quarters of evacuated oil platforms are still silent and about 90% remain offline. As a result, oil futures jumped on beliefs decrease output would erase some of the country's stockpile, which is already down 15% from this time last year.
Oil analysts say Ida was the worst storm since either Katrina or Harvey, because it hit the major starting area for operations in the Gulf, Port Fourchon, Louisiana.
Shell
Producers are reporting both damage and the lack of crews to jump start operations. On Thursday, Royal Dutch Shell reported its WD-143 facility in the Gulf suffered major damage, this most likely will cause a bottleneck for three major pipelines which transport 300,000 b/d. Shell Identifies Damage to WD-143 from Hurricane Ida in the Gulf of Mexico | Shell Global
Shell, the largest player in the Gulf of Mexico, also announced it restarted some operations, but at 20% capacity.
Exxon
For its part, ExxonMobil announced it will dip into the US Strategic Petroleum Reserve to restart gasoline production in Louisiana after Ida.
The Irving, Texas-based company is authorized to siphon 1.5 million barrels of crude from the government's emergency stash. This decision came after US President Joe Biden said his administration would use all avenues possible to ease the pain at the pump.
Ports
Most of Louisiana's ports were opened Friday, including the Port of New Orleans. Port Fourchon, an offshore resupply centre, started operations again Thursday, but only during daylight hours.
However, portions of the Mississippi River west of New Orleans, remain shuttered because of downed transmission lines. The largest deep-water oil terminal, the Louisiana Offshore Oil Port, remained closed, according to the U.S. Coast Guard.
OPEC+
And as demand for oil increases amid dipping inventories, on Tuesday OPEC+ decided to increase productions levels by 400,000 b/d starting in October and ending in late December.
OPEC+, consisting of 23 nations, had a quick and cordial meeting. But before the meeting Alexander Novak, Russia's oil minister, made the industry's heart skip a beat when he said Russia could produce more oil than OPEC's quota, but later back tracked his comment. His comment caused a sell-off in the price of oil.
Citgo
Meanwhile, Citgo Petroleum said it is shuttering part of a major processing unit because of lack of oxygen. The oxygen the company would normally have access to is being used to help COVID patients in intensive care units and is now in short supply due the impact of the Delta variant.
The four-day shutdown hit the unit known as B-train, which recovers sulphur, after the company lost its third-party oxygen supplier. Oxygen is essential to the recovery process.