Why Cigna (CI) is rated to "outperform" in 2022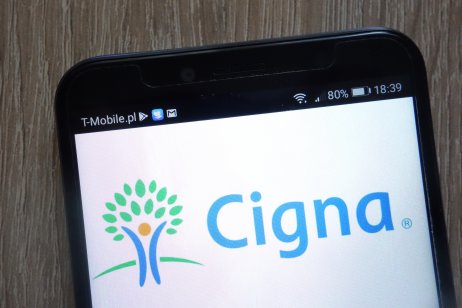 Analysts at the Bank of Montreal (BMO) believe health insurer Cigna (CI) will outperform its peers next year as the company's fundamentals remain strong.
Cigna's stock traded more than 1.5% higher on Tuesday after the analysts raised their price target for the stock to $300 from $275. The stock reached $219.98 by the close of the markets.
Over the last month, Cigna's stock has gained nearly 4% in value as the market continues its rollercoaster ride thanks to the Covid-19 Omicron variant and ongoing inflation.
Technical appeal
According to a note published by BMO analyst Matt Borsch, Cigna is showing several technical indicators that the stock is undervalued.
For instance, Cigna is currently trading at under 10-times the value of its earnings per share compared to the near 40-times multiple for many of its peers.
One reason the stock is trading at such a discount is that Cigna had to cut its earnings outlook in the second quarter, which "spooked" many investors, according to Borsch.
What is your sentiment on CI?
Vote to see Traders sentiment!
Well prepared for future success
However, Borsch also argues that Cigna is well prepared for future success because of its connected business mix.
Cigna said in its third quarter earnings statement that it was able to increase its total customer base to more than 17 million because of net growth across its commercial, government, and international sectors.
Meanwhile, the business was also able to grow its revenue by over 9% to more than $33bn without sacrificing its operating margin. In Q3, Cigna reported a margin of 9.4% compared to the 7.9% margin it reported in Q3 2020.
Even though Cigna CEO David Cordani didn't give investors a full-year outlook during his call with BMO, Borsch said Cordani gave a preliminary outline of "at least" 10% growth in per-share earnings.
"Nonetheless, CCI shows increasing confidence that these headwinds are diminishing, fully reflected in guidance, and most importantly embedded in actions CI has taken for 2022 (eg, prices) with only a partial caveat for potential impact from the Omicron variant of Covid-19," Borsch wrote.
Read more: Cigna beats first-quarter earnings and revenue estimates