Whitbread confident of recovery after revenue hit by Covid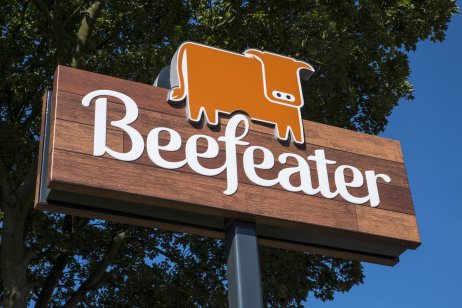 Whitbread, the UK-based pub, hotel and restaurant operator, issued interim results today. The report revealed that first-half revenues dropped by 39% for the 26 weeks to 26 August compared to the same period in 2020. The company attributed the fall in income to Covid-19 restrictions that were in place over the period.
The group, which includes brands such as Premier Inn and Beefeater, said that Covid-19 restrictions "materially impacted the performance of the UK business in the first quarter."
Despite the depressed results, the group insisted it was well placed to recover. This was reflected in positive movement in the markets as Whitbread's stock rose by 2.85% to 3.245p in early London trading.
Whitbread's interim results showed that the adjusted loss before tax of £56.6m ($78m) benefitted from £141.6m of Covid-19 related government support in the UK and Germany. The statutory loss before tax of £19.3m also benefitted from £37.3m of adjusting items credits – £28.6m profit in property disposals and an £8.7m value-added tax (VAT) claim.
Enforced closures
Only guests on essential business were permitted to stay overnight in the group's hotels until 17 May. After that, leisure stays were permitted.
Restaurants were also prohibited from opening for indoor service until the same date, with the majority remaining temporarily closed until then.
Whitbread confirmed that the majority of its hotels and restaurants had been operating restriction-free since 19 July.
Restrictions were in place throughout the half in Germany where the group has an established presence. The effects of the closures were offset by material growth in the estate, resulting in statutory revenue 197.3% above the first half of 2020.
What is your sentiment on WTB?
Vote to see Traders sentiment!
Recovery post-Covid
The Group pointed to a strong balance sheet and liquidity position with a cash inflow before debt repayments of £106.7m in the half, reflecting the improved trading performance compared to the same period last year. Net cash at the end of the first half was £60.2m.
Whitbread is optimistic that business will continue to pick up as the effect of Covid lessens and customers return. According to the company, sales recovery is ahead of expectations, and while several uncertainties remain, UK business could "reach full recovery at some point in 2022."
Whitbread said that it was confident of a return to pre-pandemic UK profit margins, but that it would wait to assess the speed of recovery until it has greater visibility of longer-term inflation and supply-chain pressures.
Read more: Marston's in good cheer as pub trading picks up
The difference between stocks and CFDs
The main difference between CFD trading and stock trading is that you don't own the underlying stock when you trade on an individual stock CFD.
With CFDs, you never actually buy or sell the underlying asset that you've chosen to trade. You can still benefit if the market moves in your favour, or make a loss if it moves against you. However, with traditional stock trading you enter a contract to exchange the legal ownership of the individual shares for money, and you own this equity.
CFDs are leveraged products, which means that you only need to deposit a percentage of the full value of the CFD trade in order to open a position. But with traditional stock trading, you buy the shares for the full amount. In the UK, there is no stamp duty on CFD trading, but there is when you buy stocks.
CFDs attract overnight costs to hold the trades, (unless you use 1-1 leverage)
which makes them more suited to short-term trading opportunities. Stocks are more normally bought and held for longer. You might also pay a stockbroker commission or fees when buying and selling stocks.