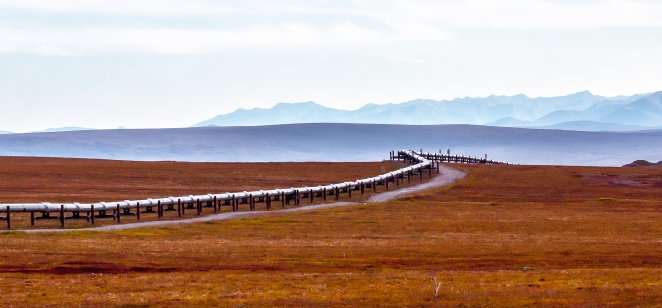 Two weeks after US President Joe Biden announced a ban on oil imports from Russia and began looking for supplies from unfriendly countries, fissures are beginning to show in the administration's plan, which could send prices even higher than predicted.
Since the US ban, oil prices have remained above the $100 a barrel mark, and if the US cannot find reliable replacements soon, $100 a barrel could be considered a bargain, analysts told Capital.com over the last week.
From Wall Street to K Street in Washington to Main Street, traders, congressional members and average Americans are looking for signs that talks with Venezuela, Saudi Arabia and Iran will pay off.
"There's fear," said one congressional source who spoke on background. "It's been several days and talks are still going on, but no news of any agreements."
If and when agreements are reached, it could be months before supply levels increase, Richard Gorry, managing director of JBC Energy told Capital.com.
Prior to the ban, Russian oil and gas accounted for 8% of US usage, or about 700,000 barrels a day.
Three suspect nations
Iran, Venezuela and Saudi Arabia, are facing internal and international threats which can hinder their ability to make up for Russian oil. This has left many in the oil industry wondering why the administration is not turning towards its neighbours, Canada and Mexico.
Since the announcement it's still unclear if US diplomacy will get crude into the American pipeline quickly enough to erase the current supply crisis. Administration officials have called and emailed leaders of the three countries and sent representatives for talks.
Venezuela is eager to crack US sanctions opening its oil flow again and Iran is neutral, given its link to Russia as fellow OPEC+ members. Saudi Arabia was not returning Washington's phone calls to work on a deal or visit with US officials.
"We have an interest globally in maintaining a ... steady supply of energy, including through diplomatic effort," Secretary of State Antony Blinken said on overtures toward nations that have been out of America's favour. "We have a multiplicity of interests and use diplomacy to try to advance them."
Venezuelan oil
Currently, Venezuela is pumping 631,000 barrels of oil a day, a far cry from the 1.5 million-barrel daily output before sanctions were slapped on the nation in 2019, according to OPEC.
However, Venezuela is struggling to produce those barrels given its aging infrastructure. The country said it could boost production by 400,00 barrels a day within a few months, but some industry insiders question the number and time frame.
If by chance an agreement is reached its oil industry will take months if not a year to increase its output after more than a decade of political unrest and disinvestment by the country in the oil industry.
US officials are serious about importing more oil from the dictator Nicolas Maduro's regime, raising questions about Biden's human rights priorities. The weekend after the announcement, a high-level US delegation visited Venezuela for the first time since cutting diplomatic ties under the Chavez regime in the 1990s.
Two days after the visit, Maduro ordered the release of two political prisoners, a sign of the nation's eagerness to end the sanctions which have had a stranglehold on its economy.
Iran and sanctions
There's a number of questions surrounding a deal with Iran, with which the US cut diplomatic ties more than 40 years ago.
The key question is reimposing limits on the country's nuclear program in exchange for lifting sanctions, which would bring a gusher of oil back into the global market.
While the Trump administration's foreign policy included taking the US out of the nuclear deal, the Biden administration is actively participating.
If an agreement is reached, Iran can rapidly put more than 1 million barrels per day on the global market. However, that doesn't mean the oil is headed to the US.
Additionally, Clearview Energy Partners contends that if the US allows Russia to trade with Tehran, there's the opportunity for Moscow to "launder" oil sales funds through Iran, which could allow the Putin regime to export its oil.
"It's not possible to say when Iranian oil will hit the market," Gorry said.
Saudi Arabian issues
There's no eagerness from Saudi Crown Prince Mohammed Bin Salam and his father King Salman to negotiate production increases with the US to help offset the ban.
That's partially because during his presidential campaign, Biden said he plans to make the kingdom "pay the price and make them in fact the pariah that they are," after the murder of journalist Jamal Khashoggi, a critic of Saudi royal family. The US intelligence agencies link the murder to the crown prince.
After several tries to reach Saudi officials, Biden's call was returned by the king late last week.
Imports from Saudi Arabia, like in Venezuela, could cause the Biden administration to backtrack on a cornerstone of its foreign policy agenda: human rights. But administration officials believe they can have the oil and also push for human rights.
"We're not going to separate our values and our interests," Blinken said of the call. "We've made that clear in everything we've done. But we're working productively, constructively, with those countries."
If an agreement is reached, Saudi Arabia and the United Arab Emirates, a satellite nation of the kingdom, could pump an extra 2 million barrels a day. Additionally, Russia and Saudi Arabia became close allies after Putin entered his country into OPEC+.
Saudi Arabia also views Iran as an aggressor and the greatest threat to the region. The kingdom contends Iran is behind the numerous drone attacks launched from Yeman on its oil refineries and depots.
The Canadians
"God forbid, he turns to the Canadians," an exasperated Paul Sankey, of Sankey Research, said, after being asked why Biden bypassed reliable Canadian oil for more iffy sources.
His statement is what many are thinking in the industry. The White House did not respond to Capital.com's request for comment on why the US didn't turn to Canada for additional oil supplies.
Canada is not only a secure and stable source of energy to meet U.S. demand, but a much more responsible producer than other OPEC producers, particularly Russia.
The third-largest commodity between the Canada-United States energy production is refined oil energy products, valued at $253.7bn between 2000 – 2019, according to the Canadian Energy Centre.
Canadians said at a recent CERAWeek conference their country exports half of US imports, making it their most important market.
"What you are seeing now is more and more push for production, said Mark Little, CEO of Suncor Energy (SU). "We can push 100,000, 150,000, 200,000 (barrels a day) for the whole market this coming year."
Increasing exports isn't easy or quick, Little added.
"Instantaneously is tough, you have to work on the facilities," he said.
Keystone XL pipeline
Since the ban, a number of people have been trying to open the Keystone XL pipeline, running from Canada through the US and to Port Arthur, Texas. However, the pipeline isn't completed and would take years to finish.
"And quite frankly, since the Biden administration overturned that decision a year ago, pretty much everybody shut down all activities so it would take a while to even get (construction activity) restarted," Little said.
Mexico's Pemex
Mexico could supply a small amount of crude to offset the ban, a source told Capital.com
"Pemex would be useful, yet the capacity wouldn't be enough to cover America's needs and both governments need to clean the relationships because Biden was very clear to pressure Mexico to spur clean energies," said Jorge Adrian Calderon, director general of Bull & Bear Fixed Income. "And now he's coming for the black gold. Kind of double speech."
Read more