Where are UK investors putting their money?
Subscribe to Weekly Highlights
The major market events for the week ahead right in your inbox.
Subscribe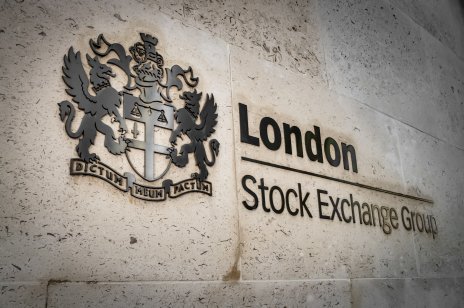 Content
UK investors have committed billions of pounds this year into a wide variety of investment funds as the world starts to emerge from Covid-19.
They invested £24bn during the first half of 2021 – the highest level of net retail sales achieved since the previous record was set in 2017, according to the Investment Association.
And the enthusiasm for investment appears to have continued into the second half of the year with people embracing different asset classes and sectors.
Investor confidence
According to IA chief executive Chris Cummings, investor confidence is being maintained, with no rush to spend savings accumulated during the pandemic.
He pointed out that persistently low interest rates made cash savings less attractive – and may potentially help fund flows in the near term.
"Typically, we experience quieter months for net retail sales over the summer period, but this year we have seen consistent and robust inflows through June and July," he said.
UK companies becoming popular
Investors channelled £295m into funds investing in UK companies during July – the second consecutive month of inflows to this sector.
According to Cummings, the improved dividend outlook has helped the UK equity income sector after a sustained period of outflows.
"In the UK, dividends are not only a source of income but are also an important driver of returns and it is encouraging to see another inflow of £295m to the UK All Companies sector," he said.
Dividends comeback
A recent survey illustrated how UK dividends have staged a remarkable comeback over the past few months as coronavirus restrictions started to ease.
Shareholder payouts from UK-listed companies rose 51.2% to £25.7bn (US$35.7bn) during the second quarter of this year, according to the Link Group.
The dividend cuts introduced last year gave management teams time to work out what lockdown meant for their operations in the UK and around the world.
Best-selling sectors during July
The best-selling sector during the month was IA Global, which received net retail sales of £862m, followed by IA Mixed Investment 40-85% Shares on £648m.
IA Volatility Managed was next with retail sales of £509m, followed by the £416m in IA Short Term Money Market, and UK All Companies with £295m.
Equity was the best-selling asset class in July with £1.7bn in net retail sales, followed by Fixed Income with £954m of inflows.
Best and worst-selling sectors in 2021
The IA Global sector was the best-selling sector in six of the first seven months of the year, according to the IA data.
IA Mixed Investment 40-85% Shares has been the only other sector to make it to the top position on a monthly basis, when it became the best seller during May.
However, a number of sectors have endured being the worst-selling. The IA £ Corporate Bond sector has held that unenviable position three months out of seven this year.
IA Short Term Money Market has come bottom of the stack twice, in January and June, while IA Global Bonds and IA UK Equity Income were the worst sellers in February and May respectively.
Most popular investment sectors
The IA Global sector is currently the most popular with £176.4bn in overall funds under management, according to recently published IA data for July 2021.
It's followed by IA UK All Companies with £168.3m, IA North America with £88.1m and IA Mixed Investment 40-85% Shares on £87.7m.
The next most popular sectors are IA £ Corporate Bond (£72.6m), IA Europe Excluding UK (£68.6m), IA Mixed Investment 20-60% Shares (£57.6m) and IA Volatility Managed (£50.8m).
Least popular investment sectors
At the other end of the scale is IA Asia Pacific Including Japan, which has a relatively modest £1.1bn in overall funds under management, according to the IA figures.
IA Japanese Smaller Companies is next with £1.3bn, followed by IA Standard Money Market's £1.4bn and the £1.5bn in IA Global Emerging Markets Bond – Blended.
IA Europe Including UK is next with £1.9bn under management, while IA Global Emerging Markets Bond – Hard Currency weighs in with £2.7bn.
New sectors launched
The Investment Association recently announced it was increasing the number of sectors by six to 58 as a result of constant reviews.
These include two new country sectors – Latin America and India/Indian Subcontinent; two new industry sectors – Financials and Financial Innovation, and Healthcare; and two alternative investment approaches – Infrastructure and Commodity/Natural Resources.
According to Miranda Seath, head of market insight at the IA, UK investors have "an increasingly global outlook" with funds under management in overseas equities rising year-on-year.
"The launch of these six sectors should help all investors to better understand the investment opportunities available to them," she said.
Read more: UK dividends stage second-quarter comeback