Ethereum 2.0: What to expect from the long-awaited upgrade?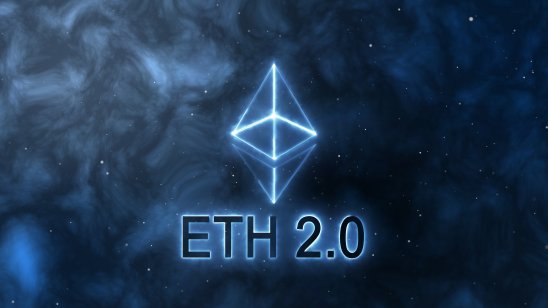 Ethereum's native cryptocurrency, ether (ETH), saw a fruitful 2021 as the world's second-largest coin surged by 404.21% in the last 12 months from $730.37 on 1 January 2021 to $3,682.63 on 31 December 2021.
With over 119 million ETH in circulation and a market capitalisation of $384bn, at the time of writing (14 January 2022), countless ETH investors are waiting impatiently for the cryptocurrency to release its series of updates known as Ethereum 2.0 or ETH2, aimed at making the decentralised blockchain faster, safer and more sustainable.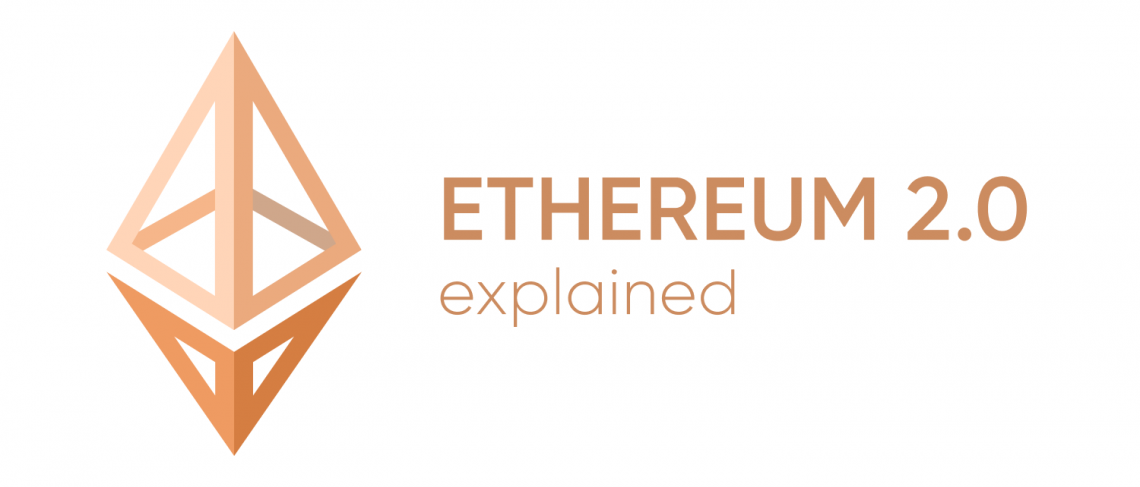 The ETH2 process kickstarted on 1 December 2020, pushing the coin to a 5.2% daily gain from its $602.87 opening price, by launching the Beacon Chain, that introduced proof-of-stake (PoS) to the blockchain, a new means to keep Ethereum more secure and help investors earn more ETH tokens in the process.
Initially known as Phase 0 on technical roadmaps, the ETH2 process consists of three phases in total, with Beacon Chain being the first.
Miners are currently anticipating the launch of Phase 1, which is planned for June 2022.
A final date for the Ethereum 2.0 release is yet to be announced, but the final phase of the blockchain's launch is anticipated in 2023. What should investors expect from ETH2 and what are analysts saying?
What is Ethereum 2.0?
Initially known as 'Serenity', the Ethereum 2.0 set of interconnected upgrades has been an active area of research and development since 2014. ETH miners, however, were first introduced to the concept during CEO Vitalik Buterin's speech at the Devcon conference in Prague on 31 October 2018.
"Ethereum 2.0 is this kind of combination of a bunch of different features that we have been talking about for several years, researching for several years, actively building for several years, that are finally going to come together into this one coherent whole," Buterin said, describing what Ethereum 2.0 entails.
The vision of ETH2 is to "bring Ethereum into the mainstream and serve all of humanity" by making it more "scalable, secure, and sustainable" as the blockchain aims to target three large-scale problems; clogged networks, lack of disk space and using too much energy (which is not eco-friendly).
In general, what ETH2 will do is switch up Ethereum's algorithm from its current proof-of-work (PoW) consensus protocol, also used by Bitcoin, towards proof-of-stake. What this means for the blockchain is that mining ETH will come with less energy consumption, less hardware requirements, stronger immunity to centralisation and stronger support for shard chains, a key upgrade in scaling the Ethereum network.
Following Ethereum 2.0 updates, the blockchain itself will become more accessible as its move towards a proof-of-stake consensus protocol also plans to drop its expensive use price triggered by its popular demand and ability to only process between 15 to 45 transactions per second.
According to crypto investor Lark Davis on Twitter, who shared a photo from CoinMarketCap, ETH transactions fees are the highest in comparison to all other blockchains, reaching $46.22 as of 13 January 2022.
The ETH2 roadmap consists of three phases, with Phase 0, the launch of Beacon Chain, already live. Possibly one of the most vital changes to the Ethereum blockchain, the Beacon Chain, does not alter anything about the way Ethereum is mined today, but introduces the proof-of-stake algorithm.
The Beacon Chain, currently, exists separately from the Mainnet (short for main network) Ethereum chain used. However, following Phase 1, coined by the blockchain's creators as 'the merge', the two will become one. Currently, more than 8 million ETH coins are eligible for the Beacon Chain.
It is estimated that 'the merge' will launch in June 2022, with the possibility it could be delayed further if not ready. 'The merge's' launch will mark the end of proof-of-work algorithms within the Ethereum blockchain and the full and final transaction into proof-of-stake.
Phase 2, the final of the ETH2 launch, Shard chains, was originally planned to launch before 'the merge' was complete.However, this plan was later changed because Shard chains can only enter the Ethereum ecosystem with an operating proof-of-stake consensus mechanism.
Shard chains introduce a multi-phase upgrade to improve Ethereum's scalability (limitations of the blockchain for the processing of multiple transactions) and capacity. It is expected to launch around 2023; however, an exact date is yet to be released.
Because ETH2 upgrades are "somewhat interrelated", one cannot fully operate without the other being complete, so Ethereum 2.0 will entirely launch into action once Phase 2 is released.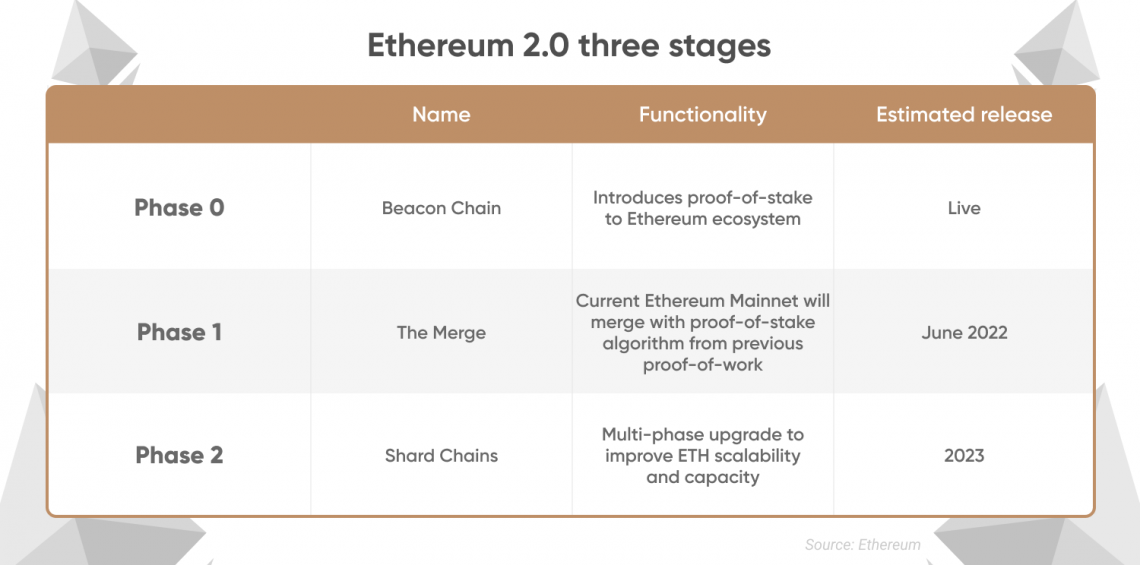 What will ETH2 do to the Ethereum price?
Firstly, Ethereum's update will allow the cryptocurrency to catch up with its competitors, which are already much more advanced in terms of scalability and security. NEO , for example, can already master over 10,000 transactions per second, something Ethereum is unable to achieve due to its current proof-of-work consensus protocol.
In addition, the current cost of ETH transactions via the Ethereum Network is very high, therefore preventing a number of people from using it. The introduction of Shard chain aims to increase the transaction speed of the ETH token, potentially scaling it up to 100,000 transactions per second, thus having the possibility to lower Ethereum fees amid faster transactions.
"Technical updates usually have worked well for Ethereum's price in the past, and the same could be expected for the 2.0 update," said Yuya Hasegawa, market analyst at Bitbank.
News concerning ETH2 updates had also positively affected the performance of the token's price so far.
On 20 January 2021, Ethereum Foundation Researcher Danny Ryan published a report stating that the launch of the Beacon Chain was a "resounding success". Between the launch of Beacon Chain on 1 December 2020 and the end of January 2021, the token's price skyrocketed by 123% from $587.32 to $1,314.
Yet BigOne Exchange chairman in Asia Anndy Lian notes that the Ethereum 2.0 price outlook could not be as bullish as it seems.
"As to the price prediction, when the 2.0 launches, we would most likely see a price increase, maybe a new time high. However, it's just speculation, not aligned with its real value. Hence it will drop back to where it should be. This will also depend on the bigger economic and financial environment; 2022 could be a difficult year," Lian told capital.com.
Please note that price predictions can be wrong. Forecasts shouldn't be used as a substitute for your own research. Always conduct your own due diligence before investing. And never invest or trade money you cannot afford to lose.
Risks ahead for Ethereum 2.0 release
Lian notes that back in 2020 people were much more invested in the Ethereum 2.0 release than they are now for a number of reasons.
Firstly, Lian said it has been delayed "numerous times" and until now "we don't have a trustworthy date". Secondly, he added, "a big portion of the Ethereum community is against it, especially the miners".
Lian said that it is likely ETH's cost will not decrease by much, following the final launch of Ethereum 2.0, making no difference in most instances.
On the other hand, Bitbank's Hasegawa disagreed and stressed that the two-year delay of the Ethereum 2.0 release date is "proof that the developers have been working hard to make sure no significant network failure would happen". He said "technical risks are expected to be unlikely" once Ethereum 2.0 launches.
"An overall outlook for Ethereum is positive, with the upcoming update to 2.0, and the growing anticipation for the NFT and metaverse industries' expansion," Hasegawa concluded.
In a 2020 Macro Report, Crypto.com senior research analyst Kendrick Lau said that sharding, which is planned to be introduced alongside Ethereum 2.0, is "one of the most promising methods to add scalability to a blockchain network and in tandem with layer 2 scaling solutions, which can increase scalability by a factor of hundreds, if not thousands".
Please note that analyst predictions can be wrong. Analyst comments shouldn't be used as a substitute for your own research. Always conduct your own research before investing. And never invest or trade money you cannot afford to lose.