Wedbush: Apple (AAPL) preparing to market AR glasses in 2022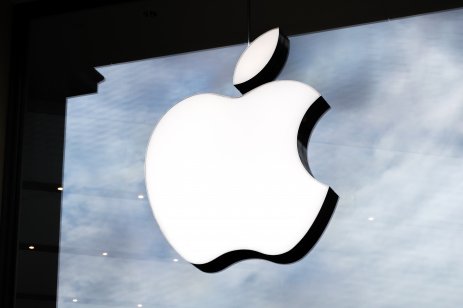 Apple will likely begin selling augmented-reality (AR) glasses in the summer of 2022, says a leading analyst.
Daniel Ives of New York-based Wedbush Securities said in a research report that his recent checks in Asia indicate the AR glasses will make their debut in the second half of 2022. The products could add $20 per share to Apple's sum-of-the-parts (SOTP) valuation.
Cupertino, California-based Apple (AAPL) also remains on pace to sell more than 40 million iPhone 13s – including 15 million in China alone – during the holiday quarter.
Bullish view confirmed
"This week our Apple store checks, supply-chain data, and iPhone order delays all confirm our bullish view that currently demand is outstripping supply for iPhones 13 by roughly 10 million units globally," wrote Ives in the research report to his clients, which he provided to Capital.com.
"While there are various media reports focussing on supply shortages of roughly 15 million iPhone units, the underlying demand story remains our focus into 2022 and we believe is the key driver of the stock going forward."
He said Wedbush's iPhone checks continue to be much stronger than expected.
"The focus of the Street has been on the lingering chip shortage for Apple (and every other tech and automotive player)," wrote Ives. "However, the underlying iPhone 13 demand story for Cupertino both domestically and in China is trending well ahead of Street expectations, in our opinion."
What is your sentiment on AAPL?
Vote to see Traders sentiment!
Services business worth $1.5trn
In addition, Apple's services business is worth more than $1.5trn (£1.13trn) and the company's $75bn-plus annual revenue stream is showing no signs of slowing down as Wall Street further appreciates "this re-rating story into 2022."
Ives said Apple is also "well on its way" to becoming a $3trn company in 2022 or sooner as the Street catches up to the company's growth story.
Other analysts are also predicting that Apple will soon be a $3trn company.
"The combination of a strong, loyal customer base and the upcoming launch of AR/VR products positions AAPL for a re-rating in 2022," Morgan Stanley analyst Katy Huberty wrote in a note Thursday, Barron's reported.
On Tuesday 7 December, Huberty boosted her price target for Apple 21% to $200 from $164. The increase was noted by Barron's and Benzinga.
According to Dow Jones, Apple currently has a market capitalisation of $2.87trn.
Read more: Tecnoglass (TGLS) down 45% on short-seller's report