Warner Music (WMG) revenues up 22% on digital growth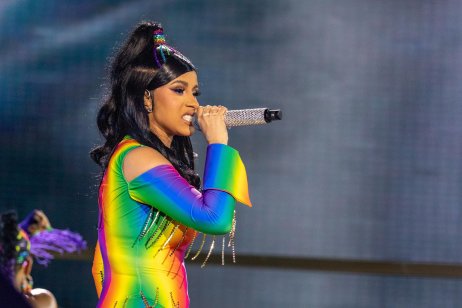 Record label Warner Music Group – which represents artists including Cardi B, Jack Harlow and Coldplay – increased total revenue by 22% year over year in the latest quarter and highlighted several areas of digital growth for the company.
WMG traded down by more than 5% at market open to around $45.75 per share, down from recent all-time highs of $50 per share since going public last year.
The quarter was WMG's last of the fiscal year with revenue closing 19% higher year over year for the 12 months ended 30 September. Likewise, net income closed the year up to $307m versus a net loss of $470m in the prior year.
Future growth
Warner Music Group has doubled down on growing music streaming revenues as its total digital revenue for the quarter was up 19% year over year to $926m or 67.3% of total revenue in the quarter.
Physical music sales did increase by 21% during the quarter, but the company focused much of its call on new digital streams such as licensing music to the popular video service TikTok and getting its roster of artists into the so-called metaverse through video game platforms such as Fortnite and Roblox.
"I personally could not imagine a Peloton without music or a TikTok without music," Stephen Cooper, CEO of Warner Music Group, said on the earnings call. "So when we look at these new emerging opportunities, which are showing up all around the world, they present tremendous possibilities for Warner. They're very exciting these start-ups. We love to invest in them. We love to work with them and to build these businesses to scale, and I think our drive and our ability to diversify revenue will continue".
The company faces increasing competition from Universal Music Group, which went public in September on the Euronext Amsterdam exchange. UMG also opened in the red on Monday moving about 1.75% lower.
What is your sentiment on WMG?
Vote to see Traders sentiment!
Return of live music
Music publishing revenue from performances increased slightly in the quarter to $30m, up from $28m during the comparable period last year.
Some of that increase was due to live-streaming digital performances that have taken off during the pandemic and garnered a new online audience.
Despite vaccines enabling many live performances to continue, music publishing revenue from performance was down to $122m in 2021 compared with $142m last year.
Read more: Universal Music Group strikes note with investors in debut