Volatility vortex: Sharp market moves give wary investors pause as traders make hay
Subscribe to Weekly Highlights
The major market events for the week ahead right in your inbox.
Subscribe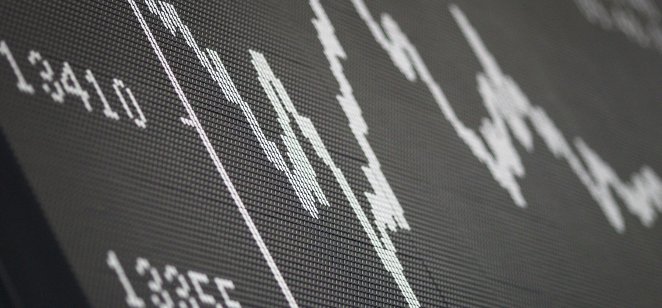 Content
Markets don't like uncertainty we are told.
With talk of government policy U-turn; a possible sacking of a Chancellor barely weeks into the job; in addition to a plunging pound (GBP/USD) and a frantic £65bn Bank of England intervention – investors have good reason to be nervous.
And the nervousness is not just confined to UK shores. Last week Japan, took action to defend the yen after the currency fell to a 24-year low against the dollar.
The big price movements in US Treasury bonds have left investors wary of trading in a market that is usually seen as a safe haven during times of stress.
With investors staying away, liquidity in the Treasury market has deteriorated to its worst level since March 2020, according to a Bloomberg index. This poor liquidity tends to intensify price swings, heightening volatility.
What is your sentiment on UK100?
Vote to see Traders sentiment!
Pound vs dollar (GBP/USD) exchange rate chart
Volatility vortex
As Gennadiy Goldberg, strategist at TD Securities told the FT recently: "Right now it is all about market volatility. You have investors staying away because of the volatility — and investors staying away increases volatility. It is a volatility vortex."
(The Volatility Vortex is the result of the rise in the Move index, which tracks US Treasury volatility).
While the current environment may be unappealing to long-term investors, day traders are enjoying the volatile conditions, because they are in and out within a matter of hours.
Some investors like unpredictable markets because they provide multiple entry options for short-term investments.
The profits, whether in forex, commodities or equities are achieved by understanding the market volatility and factors that lead to this volatility.
If a price moves a lot in a day, a trader can enter and exit that position swiftly.
Day traders typically focus on price action trading, which often uses data based exclusively on price movement, rather than wider long-term factors.
| | |
| --- | --- |
| Long position overnight fee | -0.0086% |
| Short position overnight fee | 0.0004% |
| Overnight fee time | 22:00 (UTC) |
| Spread | 3.0 |
| | |
| --- | --- |
| Long position overnight fee | -0.0295% |
| Short position overnight fee | -0.0149% |
| Overnight fee time | 22:00 (UTC) |
| Spread | 30.5 |
| | |
| --- | --- |
| Long position overnight fee | -0.0164% |
| Short position overnight fee | 0.0059% |
| Overnight fee time | 22:00 (UTC) |
| Spread | 3.3 |
| | |
| --- | --- |
| Long position overnight fee | -0.0164% |
| Short position overnight fee | 0.0059% |
| Overnight fee time | 22:00 (UTC) |
| Spread | 11 |
Technical analysis tools help predict where a stock's price might go next.
Successful day trading means not panicking and remaining disciplined and sticking to defined rules.
Buying at the bottom
Panic or forced selling in response to a falling market can of course also provide opportunities for 'bottom feeders', long-term investors who buy at a low point when they consider an asset has been oversold.
The herd mentality can see investors pile into an already overheating sector and this mentality can provide day traders with shorting opportunities.
Conversely in times of extreme market volatility – emotion can lead to an entire sector being sold off almost indiscriminately. Essentially, the good is sold with the bad and the investor looking at the fundamentals of each individual asset can bargain hunt. Or, this indiscriminate selling can provide another shorting opportunity for the speculative day trader.
One sector that has taken a major hit of late is property, as Russ Mould, investment director at AJ Bell explains. "Dragging down the FTSE 100 on Thursday (28 Sept) were stocks linked to the property sector.
"With the news full of stories about the prospect of rising interest rates and mortgage deals being pulled, it's understandable that some investors want to cut their exposure to anything linked with the sector, for fear that we could see a sharp slump in the property market.
"That might explain why housebuilders Barratt Developments (BDEV) and Taylor Wimpey (TW.) and property portal Rightmove (RMV)were down in the dumps on the market".
These stocks have already taken something of a hit of late – which begs the question are they now significantly below fair value based on the fundamentals of the business rather than the latest news?
Marketbeat currently rates Barratt and Taylor Wimpey 'moderate buys' and Rightmove a 'hold'.
They may be decent value to long-term investors but not necessarily to day traders who must close their position by market end.
Related reading