Vodafone (VOD) stock soars on strong half-year performance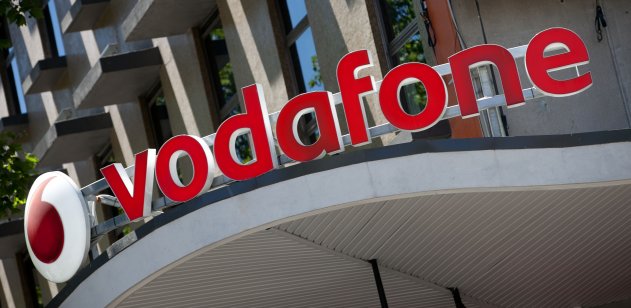 Vodafone Group's stock price rose by almost 5% in early morning trading in London after the telecoms giant revealed strong first-half results, for the period ending 30 September.
Shortly after the London market opened, Vodafone stock rose 4.48% to 117.54p (158.26¢).
The upbeat annual numbers revealed that group revenue increased by 5% over the period to €22.5bn. This was mainly driven by service revenue growth in Europe and Africa.
The company also highlighted a "good performance" in Germany with 1.2% service revenue growth and 7.7% adjusted EBITDA (earnings before interest, taxes, depreciation, and amortization) growth.
Vodafone said its full 2022 financial year adjusted EBITDA guidance had now shifted to the top end of its earlier projected range of €15bn – €15.4bn, with the outlook now set to €15.2bn– €15.4bn. Adjusted free cash flow has been upgraded to at least €5.3bn from at least €5.2bn.
The group made a profit for the period of €1.3bn compared to €1.5bn in the same year-ago period. The reduction in profit came despite lower financing costs and a net income tax credit.
Merger impact
Operating profit decreased by 21.9% to €2.6bn (FY21 H1: €3.4bn). The €1bn difference was due to the merger of Vodafone Hutchison Australia into TPG Telecom.
Excluding this one-off event, operating profit increased. This reflected a higher adjusted EBITDA figure and lower depreciation and amortisation, but these factors were partly offset by a lower share of profits from associates and joint ventures.
The group also confirmed a maintained interim dividend per share of 4.5 eurocents.
Commenting on the latest figures Nick Reid, Vodafone group CEO said:
"The results show we have demonstrated good sustainable growth and solid commercial momentum. Our strengthened performance in Africa and Europe puts us on track to be at the top end of our guidance for this year, as well as firmly within our medium-term financial ambitions."
He added: "We know there is more to do and our focus remains on driving growth. We are structured for value creation, with operational priorities and portfolio actions which are designed to improve returns at pace."
Read more: Bouygues (EN) sees sales and profits bounce back