Vivendi (VIV) backs Mediaset (MS) dual share structure plan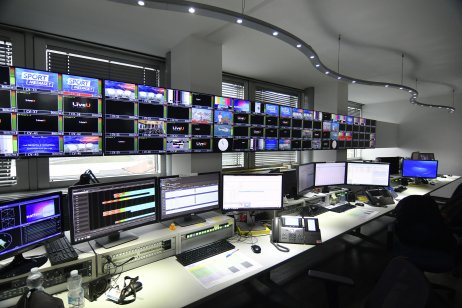 French media firm Vivendi (VIV) has announced it will support Italian broadcasting group Mediaset's (MS) plan to introduce a dual class share structure, following its previous opposition to the move.
The change will be voted on at a shareholders' meeting on 25 November and would see the conversion of each Mediaset share into an ordinary share B, with an ordinary share A given for each B share.
Creation of a dual share structure is generally a way to give founders, executives and those close to them more power, such as voting rights, than owners of other share types.
In October, Mediaset said its structure would see each ordinary share A have a nominal value of €0.06 and each ordinary share B have a nominal value of €0.60, with an A share giving the right to one vote and a B share giving the right to ten votes.
The Milan-based mass media company said the change would provide "greater flexibility for financing possible future M&A transactions" and was a "fundamental step to pursue the creation of a pan-European group in the entertainment and content sector."
European media
Mediaset is 51% owned by Fininvest, an Italian holding company controlled by the family of former Italian prime minister Silvio Berlusconi.
Along with the new share structure unveiled in October, the group outlined its plan to change its name to MFE-MEDIAFOREUROPE N.V. as it sets up an international holding for its European TV networks Mediaset Italia and Mediaset España Comunication.
A merger of its Italian and Spanish divisions under a Dutch holding firm called MediaforEurope was blocked by a Spanish court last year following opposition from Vivendi, whose billionaire boss Vincent Bolloré argued it would give Berlusconi too much control over the company.
Mediaset is seeking to grow its position in Europe as it battles competition from US streaming giants.
What is your sentiment on VIVp?
Vote to see Traders sentiment!
Vivendi sale
Vivendi plans to sell the 19.9% stake it holds in Mediaset through trust Simon Fiduciaria over the next five years, and today said it would sell one-fifth of its shares each year.
Both A and B shares are set to be priced at a minimum of €1.375 in year one, €1.40 in year two, €1.45 in year three, €1.5 in year four, and €1.55 in year five, but Vivendi said it may sell at any time if their price reached €1.60.
The Paris-based group holds another 4.8% of shares directly, and said today that it would now be entitled to exercise the voting rights attached to these shares, as well as those owned through Simon Fiduciaria, contrary to a previous announcement.
Mediaset stock was down 2.77% to €2.52 at 15:20 CET (UTC+1)
Videndi shares are flat at €11.09 at 15:20 CET
Read more: Mediaset shares boosted by renewed expansion hopes