Visa (V) ban "odd move" from Amazon (AMZN), says expert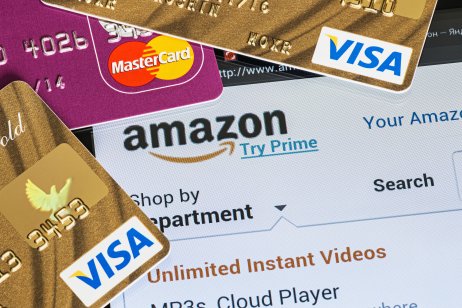 Online retailer Amazon (AMZN) announced on Friday (19 November) that it will ban UK Visa (V) credit cards from next year. The e-commerce giant stated that it will no longer accept Visa cards as payment from UK consumers in a move that has sent shockwaves throughout the online retail world.
Amazon, which said it decided to make the move due to Visa's high fees, also has its own payment card and with the rise in buy now, pay later plans, what implications will this have for Visa?
Mastercard and Visa
GlobalData, an online data and analytics company in the UK, said that there are over 15,000 Visa issued cards in the UK, compared to Mastercard (MA), which has over 35,000. But despite the fact Mastercard has more cards in circulation in the UK, this latest move from Amazon is still set to create problems for many consumers, experts claim.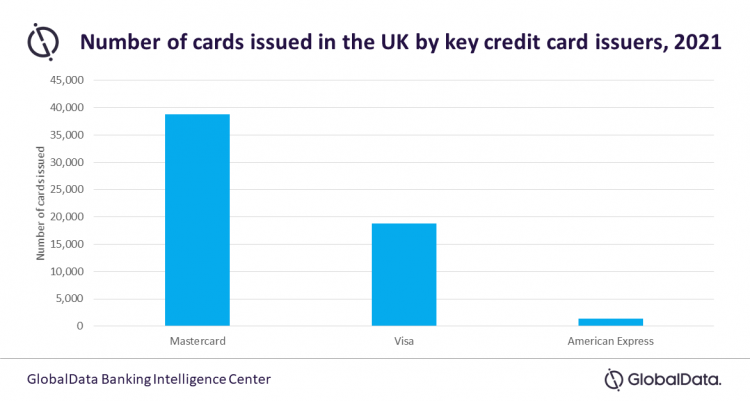 A graph showing the number of cards issued in the UK in the UK – Credit: GlobalData
Chris Dinga, Payments analyst at GlobalData said: "Visa holds the second largest credit cards market share in the UK, with close to 20 million cards issued in 2021 – behind Mastercard with around 38 million, according to GlobalData.
"With both looking to increase fees since Brexit took away their 0.3% cap for online cross-border transactions, Amazon's decision to only ban one of these companies seems odd – until you remember that Mastercard is Amazon's credit card issuing partner."
Huge opportunity
However, the opportunity that awaits other providers is huge, for example Mastercard, the leading provider of cards is the UK, is now provided with an excellent opportunity to promote their own credit card to consumers. This is also the same for Amazon, which has its own payment card and will no doubt promote it to UK customers, experts claim.
UK-issued Visa credit card customers will have to either transfer to their debit card or find a new credit card provider if they want to remain an Amazon customer," Dinga added.
Other experts agree now that Amazon has banned UK-issued Visa credit cards on its platform, it will certainly disrupt volumes. However, they also believe that the problems that this ban could cause will be minimal.
"As of 2018, only 36% of credit and charge cards in circulation had a Visa branding as against 58% carrying the logo of Mastercard, the UK Card Payments 2018 report by UK Finance showed. Given the lower penetration of Visa credit cards in the UK as compared to Mastercard holders, the possibilities of an acute interruption in the sales volume are less," Kunal Sawhney, CEO and analyst at equity firm, Kalkine Group said.
Sawhney believes that the co-branded credit cards issued by Amazon are likely to see an uptick in the upcoming term and a definitive proportion of Visa credit card holders who are shopping through Amazon will most likely add this to its credit card for hassle-free payments.
Amazon's decision to ban Visa has also been influenced by the UK's decision to leave the EU.
Brexit
"Britain's exit from the European Union can be partly blamed for this as the EU administration restricted the maximum interchange fee at 0.3% for credit card transactions, way back in 2015. Following the termination of the Brexit transition period, Visa apparently considered increasing the interchange fee. As a result of which, a transaction worth £100 with an interchange fee of more than 0.5% to 1% would cost more to the e-commerce platform as against a restricted fee of 0.3%," Sawhney added.
The impact of Amazon banning Visa also means that we could see a further rise of buy now, pay later payments (BNPL), which will no doubt try to capitalise on this recent development.
"Credit cards are still dominant players for non-cash transactions, but they need to be aware of the growing competition that BNPL providers and alternative payments such as Venmo represent," Chris Dinga said.
Buy now, pay later
"BNPL is gradually being adopted by retailers as they see higher conversion and growth opportunity by providing it to their customers. High interchange fees could accelerate the adoption of BNPL services by retailers."
Other experts believe that BNPL is also growing and that this latest move will undoubtedly increase BNPL utilisation.
"The interest-free period offered by Amazon on BNPL has already amassed thousands of users, as it fulfils the transactions at the fastest speed as compared to paying through debit or credit card," Kunal Sawhney said.