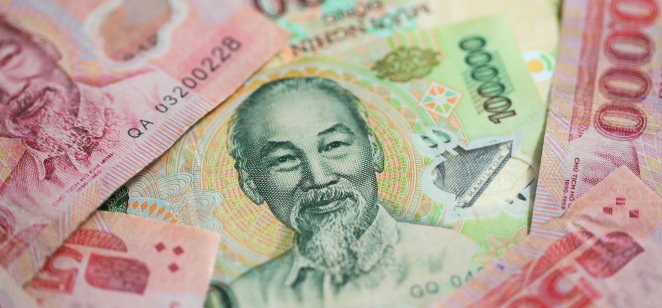 Vietnam has agreed with the US to avoid manipulating its exchange rate in order to gain "a competitive advantage", ending a dispute which has lingered since the end of the Trump presidency.
The news came in a joint statement released on Tuesday (19 July) between the US Department of the Treasury and the State Bank of Vietnam (SBV), after a virtual meeting between the SBV's Governor Nguyen Thi Hong and Treasury Secretary Janet Yellen.
The SBV also pledged to make its exchange rate and monetary policy framework more transparent.
Currency manipulator
According to the statement, both parties have been in discussion during recent months through the enhanced engagement process. An agreement has been reached to address the Treasury's concerns about Vietnam's currency practices as described in the former's Report to Congress titled "Macroeconomic and Foreign Exchange Policies of Major Trading Partners of the United States".
Vietnam was accused of being a currency manipulator in the dying weeks of the Trump presidency. The Southeast Asian country was the third jurisdiction after China and Switzerland to be labelled as such by the previous US leader.
The SBV is also making ongoing efforts to further modernise and make more transparent its monetary policy and exchange rate framework. The SBV is aiming to improve exchange rate flexibility over time, allowing the Vietnamese dong to move in line with the stage of development of the financial and foreign exchange markets and with economic fundamentals.
Vietnam market development
"The State Bank of Vietnam's attention to these issues over time will not only address the Treasury's concerns, but also will support the further development of Vietnam's financial markets and enhance its macroeconomic and financial resilience," Yellen said in the statement.
What is your sentiment on VOF?
Vote to see Traders sentiment!
Vietnam has been a major beneficiary of the move of US supply chains away from China amid a tariff war and saw its goods trade surplus with the United States jump 25% in 2020 to $69.7bn despite the COVID-19 pandemic, according to Reuters.
Trade VinaCapital Vietnam Opportunity Fund Ltd – VOF CFD