US vehicle sales down as Delta adds to supply woes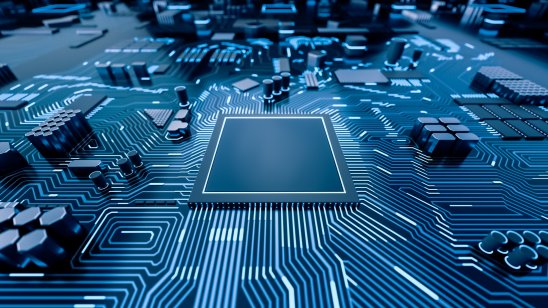 Microchip shortages and supply chain disruptions due to COVID-19's Delta variant slowed vehicle sales in July as annual purchases hit the slowest pace of the year and limited supply hampered sales for automakers.
Brian Kuney, vice-president at the Manufacturing Extension Partnership in the US, told Capital.com the chip is "just one of many supply chain disruptions" causing tier one suppliers to idle production lines.
Due to pandemic-related obstacles, "the issue extends beyond a few automakers with supply restraints. The consumer is seeing empty car lots with little to no inventory," he said. "In some cases, there are reports cars are being delivered already sold, so they never make the lot."
Market Response
Around the market, shares for Canadian mobility technology company Magna are $1.40 per share on $9bn in sales but are slightly off analysts' expectations of $1.38 per share on $9.3bn in sales, while General Motors fell even further at 8.9% after announcing a decreased operating profit of $4bn for the rest of 2021. The automaker operated on $8.5bn the first half of the year.
On Wednesday, Magna International followed General Motors by cutting its full-year expectations as shares for both companies fell.
Shares for Lear fell 0.4% in midday trading on Friday, while Ford shares settled around a 0.9% increase at $13.80, while Tesla hovered near a 2.00% decrease at $700.
In major US indices, the Down Jones Industrial Average is up 0.4% and the S&P 500 is up 0.2%.
What is your sentiment on TSLA?
Vote to see Traders sentiment!
Silver lining for Ford as other brands stall production
While Ford sales went up 9% from the same time last year on 472,260 new vehicles and sales for Lincoln rose 11% on 23,514 new vehicles, the quarter marked the second lowest sales volume for the company and both brands individually in at least six years, behind only the second quarter of 2020 under pandemic conditions.
On Thursday, Subaru revised its previous forecast for global vehicle sales announced on 11 May to 960,000 units, up 11.6% from 2020, but a decrease of 40,000 units from May's prediction.
This week, Toyota suspended production at its plant in Takaoka, Japan between 2 and 6 August because of the global chip shortage. Last month, Jaguar Land Rover and Daimler warned the chip shortage could worsen and have a negative effect on sales for the rest of 2021.