Valero Q3 earnings show Americans on the road again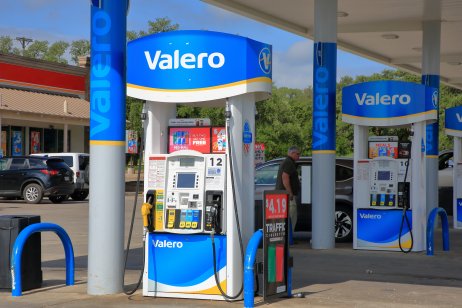 As US drivers return to the road, Valero Energy reported third-quarter net income of $463m (£335m), or $1.13 a share Thursday, versus a loss of $464m during the same period in 2020.
The uptick in gasoline demand helped drive its stock prices up 2.1% to $82.79 in mid-morning trading Thursday.
Reported adjusted net income attributable to Valero stockholders of $500mn, or $1.22 per share, according to a company press release.
Refining income up
The San Antonio, Texas-based company reported its refining segments operating income for Q3 was $835m, compared to a loss of $629m during the same period last year. Adjusted operating income was $853m, whereas Q3 2020 adjusted operating income was a loss of $575m. During the quarter, refinery output averaged 2.9 million barrels per day, 338,000 more than in Q3 2020.
"We saw significant improvement in refining margins in the third quarter as economic activity and mobility continued to recover in key markets," said Joe Gorder, Valero chairman and CEO.
Renewable diesel
This segment operating income generated $108m during the quarter, a significant drop from $184m in Q3 2020. A joint venture with Diamond Green Diesel, the renewable diesel average sales volumes was 671,000 gallons per day during the quarter, nearly 200,000 gallons lower than Q3 2020.
Valero attributed the lower operating income and sales during the quarter to plant downtime due to Hurricane Ida.
Ethanol losses
The only segment to be in the red during Q3 was ethanol. Its operating losses totaled $44m during the quarter, compared to a profit of $22m during the same period last year.
Production volumes average 3.6 million gallons daily during the quarter, 175,000 gallons lower than Q3 in 2020.
At the end of Q3, Valero had $14.2bn in total debt and financial lease obligations of $3.5bn of cash or equivalent. The debt to capitalization ratio was 37% at the end of the quarter.