US chip makers Intel and Nvidia face profit squeeze as new tax law passed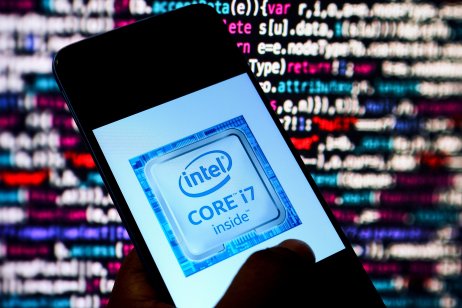 Semiconductor companies face both demand and supply shortcomings, just as the US passes legislation which may not only provide the sector some relief, but give US-based companies an edge over global competitors.
US-based chipmakers such as Intel (INTC), Nvidia (NVDA), Micron (MU) and Advanced Micro Devices (AMD) continue to face challenges regarding global supply chain disruptions, while the current economic slowdown has only added to their problems, causing an increase in inventories and a fall in profit margins as demand slows.
Intel (INTC) Price Chart
The CHIPS and Science Act passed by the US government in August 2022 comes at an opportune time for the sector, promising more than $52bn in grants and loans to businesses in the sector.
Market watchers believe this will likely boost the valuation of US-based chip makers and help dilute the current production power held buy Far East-based firms like Samsung (S) and Taiwan Semiconductor Manufacturing Company (TSM)
What is your sentiment on NVDA?
Vote to see Traders sentiment!
Semiconductor companies in trouble
The consequences of the chip shortage during 2020 and 2021, induced by Covid shutdown-related supply chain disruptions, are still being felt in global markets and the recovery of reliable sources of supplies has been hard to predict.
Such supply chain disruptions have caused prices - not only of semiconductors, but also of many raw materials - to soar, and the subsequent inflation induced economic slowdown has cooled demand for products such as new smart phones and electric cars.
The immediate consequence of this has been a sudden build-up of inventories, and a reduction in profit margins as demand slows and prices soften.
Nvidia (NVDA), the largest maker of game graphics, slashed its financial guidance, saying this was "primarily attributable to lower sell-in of Gaming products reflecting a reduction in channel partner sales likely due to macroeconomic headwinds".
In its latest earrings report Intel (INTC) disclosed a fall in revenue of 22%. In the accompanying press release stated the rapid decline in economic activity as the biggest factor.
Micron (MU) CEO Sanjay Mehrotra stated in the company's most recent earnings call: "Across the industry, there are cost challenges stemming from supply chain and inflationary pressures".
The company expects its cash flow to turn negative in the coming quarter.
Micron (MU) Price Chart
The Chips Bill
The CHIPS and Science act passed in August 2022 seeks to boost the US semiconductor supply chain with research and development.
The bill appropriates $52.7bn over five years in forms of grants and loans to incentivise semiconductor manufacturing in the US. Furthermore, there will be a 25% tax credit for investments in semiconductor manufacturing
Edwin de Jong, Director at investment research company Edison Group believes this bill will help boost valuations of US chip companies, and he believes this will be more impactful for fab-owners (firms which have manufacturing facilities) such as Intel (INTC) and Micron (MU) than it will be for fab-less companies like Nvidia (NVDA) and AMD (AMD)
He says "In terms of earnings I do expect a large impact for the fab-owners, as these are able to add capacity at a very low price which will reduce costs, but not so much for the fabless companies, although these will also benefit from a more favourable supply situation."
Nvidia (NVDA) Price Chart
What will the bill achieve?
As production of semiconductors is the most important part of the supply chain, this bill is likely to give an edge to the companies based in the US by encouraging more production to take place within the country.
At the moment, Taiwan Semiconductor Manufacturing Company (TSM) and Samsung (S) are responsible for 30% of the global manufacturing of semiconductors. Dilution of this high level of concentration may serve the whole industry favourably.
Edwin de Jong believes this bill will "most certainly" benefit the front end of US businesses. However he warns dependence on global markets may not cease: "The wafers produced will also have to be assembled and packaged and that still happens mostly in South East Asia. The total supply chain continues to be global."