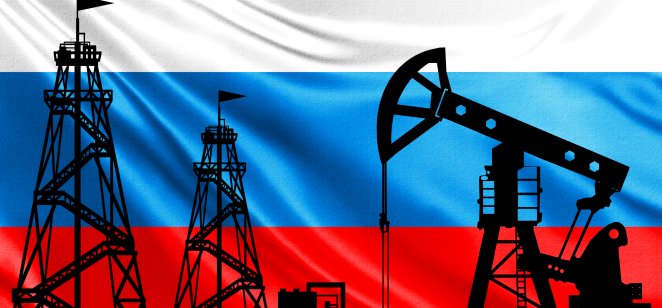 US oil futures roared passed $115 a barrel Thursday as American President Joe Biden said sanctions against Russia's oil exports are possible.
April contracts of West Texas Intermediate sailed into the $116 range before settling around $110 in early afternoon trading range on the New York Mercantile Exchange.
More sanctions announced
The US issued a new round of sanctions aimed at Russian oligarchs and their family members who support Russian President Vladimir Putin's invasion of Ukraine.
The Biden administration said the "full blocking sanctions" are targeting eight Russian elites and halting visas for 19 oligarchs and their 47 family members and close associates.
The majority on the list are linked to the country's oil and gas sector, according to the US Treasury Department.
The administration already applied sanctions to a number of top Russians closely linked to the Kremlin, along with their adult children.
"The United States and governments all over the world will work to identify and freeze the assets Russian elites and their family members hold in our respective jurisdictions – their yachts, luxury apartments, money, and other ill-gotten gains," the White House said in a statement.
Oil ban next?
A chorus within the American Democratic party is calling for Biden to ban imports of Russian oil in response to Putin's invasion.
"It is so obviously apparent that we need to cut it off. I wonder if there's a reason we haven't (and) what the hell the reason is," said Senator Jon Tester (D-Montana).
"We should stop buying over 600,000 barrels (of Russian oil) a day in America. Can you believe that?" said Senator Joe Manchin (D-West Virginia), told reporters. "No one knew that no one paid attention to it. And that has to stop."
After remaining silent on the subject for most of the crisis, the highest-ranking House Democrat voiced support. "Ban it. Ban the oil coming from Russia," House Speaker Nancy Pelosi told reporters on Thursday.
However, the White House is hesitant to ban Russian oil, which makes up about 3% imports to the US.
"We don't have a strategic interest in reducing the global supply of energy, and that would raise prices at the gas pump for the American people around the world, because it would reduce the supply available," White House Press Secretary Jen Psaki said during a briefing Thursday. "That is certainly a big factor for the president."
Tainted oil
Western countries haven't slapped sanctions against Russian oil. However, the commodity appears tainted. Banks, insurance firms, traders and shippers aren't going near the oil out of fear. And that has increased oil prices drastically.
"The sanctions have led to a de facto ban on Russian oil," Andy Lipow, president of consulting firm Lipow Oil Associates, told CNN.
The energy industry is walking a tightrope not to run afoul of sanctions placed against Russia. The penalties imposed against banks, people and the county's central bank make it difficult for energy companies to navigate.
"How do you know that the oil you are loading has not been tainted by ownership from someone who has been sanctioned?" he said. "You know how you solve that problem? You don't buy it."
Missing market
With supplies still low, the oil market is in no position to lose a supplier, let along the world's No 2 producer of crude oil in 2021.
An estimated 4.3 million barrels per day of Russian oil is "missing from the market because Western buyers are refusing to buy it," JPMorgan said in a client note.
"It's increasingly clear that the Russian (oil) volumes are being ostracised," the note reads.
'A tremendous jolt'
The prospect of removing Russian exports from the world market would likely cause "a tremendous jolt" to oil prices and world economies, said Brenda Shaffer, a senior advisor for energy at the Foundation for Defense of Democracies.
"We're in unknown territory if you pull 13% to 15% of global oil out of the pool. Sanctions on Iran and Venezuela, it's not even comparable to what that could do to the global oil market if you actually pulled away most of Russian production," Shaffer said on CNBC Thursday.
Already oil companies, including the majors, have stopped pumping in Russian oil, which is likely to have a "huge" economic impact, she said. In recent days, ExxonMobil, Shell and BP have pulled the plug on their Russian operations.
"People are really cheering this as a feel-good moment but it's actually going to be a huge, huge shock to the state of these companies and to the stock market in general," Shaffer said.
Read more: