US private sector optimism sinks to pandemic lows: S&P Global
Subscribe to Weekly Highlights
The major market events for the week ahead right in your inbox.
Subscribe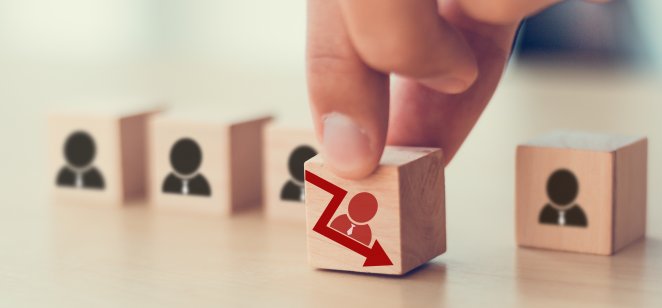 Content
US businesses expect output to slow over the next year to the lowest levels since the early stages of the Covid-19 pandemic, according to the S&P Global US Business Outlook survey of purchasing managers released on Monday. The net balance of companies expecting output growth fell to just 22% in June, down from 48% in February, as rising input cost inflation weighed on optimism across both the manufacturing and services sectors.
"US private sector firms signalled a drop in positive sentiment regarding the outlook for output over the coming 12 months, as inflationary pressures weighed heavily on confidence," said S&P Global Market Intelligence Senior Economist Siân Jones. "Higher input and staff costs are expected to hamper growth in employment, investment spending and profitability across the private sector."
Inflationary pressures were driven primarily by hikes in supplier prices, such as food, fuel, material and labour costs, with wage pressure viewed as unsustainable for smaller businesses unable to offer retention bonuses. Additionally, rising interest rates are expected to erode growth as household disposable income decreases.
What is your sentiment on GBP/USD?
Vote to see Traders sentiment!
Euro vs US Dollar (EUR/USD) price chart
Persistent inflation expected
Higher labour and material costs are expected to rise further over the next year, the survey shows, with the highest percentage of private-sector firms – 38% of companies surveyed – predicting non-staffing cost increases primarily from upward revisions from service providers. Just over half of companies surveyed expect staff costs to increase, although the net balance dipped slightly from the record high expectations from February's survey. US companies were more pessimistic than the rest of geographic regions surveyed for increased staff costs by a 51% to 42% margin.
"Although US firms were more confident of a rise in output than the global average, recession concerns, the impact of higher interest rates and inflation on customer purchasing power and a challenging labour market all dampened expectations," Jones added. "Output forecasts were the lowest since the initial phase of the pandemic in mid-2020, with employment predictions dropping to the joint-weakest since October 2020."
While the percentage of US companies expecting to pass along the higher input costs in the next year to consumers in the form of higher output prices fell to the lowest level of the year at 47%, it was the third highest of the 12 regions surveyed behind Ireland and the UK at 59% each.
| | |
| --- | --- |
| Long position overnight fee | -0.0500% |
| Short position overnight fee | 0.0140% |
| Overnight fee time | 22:00 (UTC) |
| Spread | 60.00 |
| | |
| --- | --- |
| Long position overnight fee | -0.0091% |
| Short position overnight fee | -0.0054% |
| Overnight fee time | 22:00 (UTC) |
| Spread | 0.03 |
| | |
| --- | --- |
| Long position overnight fee | -0.0500% |
| Short position overnight fee | 0.0140% |
| Overnight fee time | 22:00 (UTC) |
| Spread | 0.00371 |
| | |
| --- | --- |
| Long position overnight fee | -0.0168% |
| Short position overnight fee | 0.0061% |
| Overnight fee time | 22:00 (UTC) |
| Spread | 1.8 |
British Pound vs US Dollar (GBP/USD) price chart
Capital investment expected to slow
US private sector businesses expect to spend less on both hiring new employees and on research and development, with anticipated investments falling to October 2020 levels. Survey participants cited challenges in finding suitable candidates as well as increasing costs of adding staff in influencing staffing decisions.
"Manufacturing firms were the least upbeat across the board, with the net balance of those anticipating greater output charges the only indicator not to decrease since February, and to post a stronger reading than that seen in the service sector," added S&P Global's Jones." "At the same time, goods producers expressed pessimism regarding profitability for the first time in almost 12 years of data collection."
As a result of the increased labour and material input costs, profitability expectations over the coming year fell to the the lowest level in the survey's history, on par with February 2016. Manufacturing firms, in particular, expect reduced profitability for the first time since the survey's inception in October 2009.
Related reading