US oil prices bounce back, but worries over Omicron remain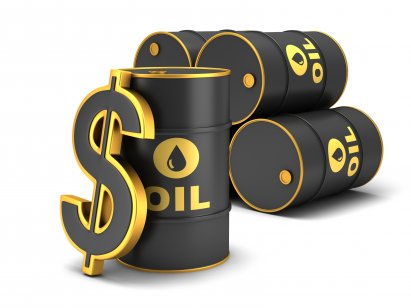 Oil prices rallied Tuesday after a sharp fall during Monday's session, but traders and investors continue to worry about the rapid spread of the Omicron variant and the impact of renewed restrictions on fuel demand.
West Texas Intermediate was up 3.88% to $71.27 a barrel by 14:00 EDT (UTC-5) while Brent also climbed back to $74.04 a barrel. Natural gas, which has lost ground the last several sessions, rebounded at $3.92, up 2.19% Tuesday afternoon.
Rallies won't last
"This is a pragmatic market that wants to be bullish but knows relief rallies, like the one this morning, will not last," said Tamas Varga, oil analyst at London brokerage PVM Oil Associates told Reuters.
"The upside is likely to be limited and more restrictions will be greeted with renewed selling," he said.
A growing number of countries are considering closing their borders or reinstituting social distancing rules as Omicron continues its rapid spread. Several nations are on high alert only days before celebrating Christmas and New Year's. Within the last 24 hours, the US reported its first death caused by the Omicron variant.
What is your sentiment on Natural Gas?
Vote to see Traders sentiment!
Supply shortage
As Capital.com reported two weeks ago, OPEC+ nations continue to struggle with producing 400,000 extra barrels a month to meet demand. Sources confirmed to Capital.com that OPEC+ nations did not come close to fulfilling that target in November. Several OPEC+ nations, mainly in Africa, do not have the infrastructure needed to produce the agreed-upon amount, two sources said.
The US Energy Information Administration released data Monday showing WTI future prices declined to $3.06 a barrel from last week, but were up $19.19 from the same period in 2020.
New EIA production reports are due Wednesday.
Read more: Lockdown effect on energy prices are offset by vaccine protection