US non-farm payrolls rose by 210,000 in November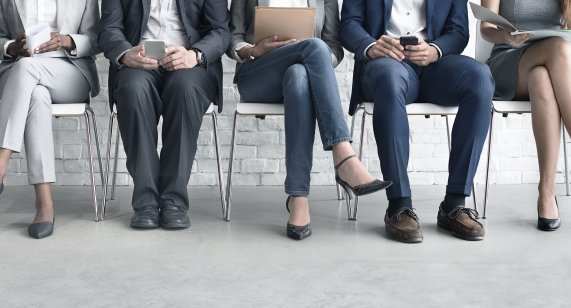 US non-farm payrolls rose by 210,000 in November, with the nation's unemployment rate at 4.2%, the US Bureau of Labour Statistics (BLS) said in a press release today.
The key numbers were short of economists' expectations. Economists had predicted a gain of 450,000 jobs for the month, with the unemployment rate at 4.5%.
The unemployment rate of 4.2% was down by 0.4 percentage points while the number of unemployed people fell 6.9 million, a drop of 542,000, the BLS said.
Above pre-pandemic levels
Both measures were down considerably from their highs at the end of the February-April 2020 recession, but above their levels prior to the Covid-19 pandemic in February 2020, when the unemployment rate was 3.5% and 5.7 million people were out of work.
The Bureau of Labour Statistics said the labour force participation rate edged up to 61.8% in November, 1.5 percentage points lower than in pre-pandemic February 2020.
Average hourly earnings increased by eight cents to $31.03. Over the past 12 months, average hourly earnings have increased by 4.8%.
What is your sentiment on Gold?
Vote to see Traders sentiment!
Economists respond
"Apart from the headline number, the November jobs report suggests the US labour market is going from strength to strength, and getting even tighter," BMO Capital senior economist Sal Guatieri said in a research note obtained by Capital.com.
"Consistent with low jobless claims and record low lay-off announcements, labour shortages are only worsening. That's putting a damper on actual hiring, but also risks keeping inflation higher for longer," Guatieri's note continued.
The US dollar index (DXY), which had been trending up pre-market, was down 0.1% at 96.09. On the commodity markets, crude futures were up 3% while gold was trading up 0.4%.
The employment data comes just days after Federal Reserve Chair Jerome Powell indicated that the US central bank would mull speeding up the winding down of its bond purchase programme at its next meeting.
Read more: Economic preview: US inflation meets increasingly hawkish Fed