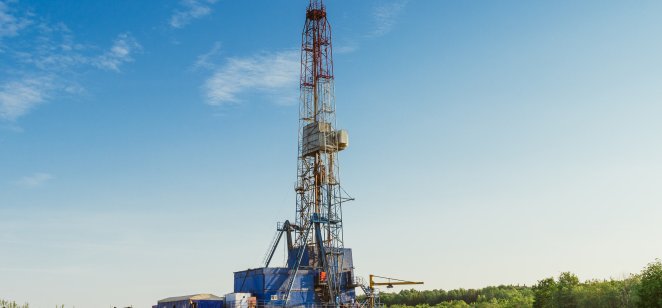 US natural gas production will climb with more exports headed to Europe, but analysts and industry insiders are already capping prices well below this winter's high.
On Tuesday afternoon, April contracts stumbled by more than 1% to $4.60 per million British thermal units (MMBtu) from its opening at $4.68, fading fast from the heating season's high of $6.70 MMBtu.
Natural gas spot prices dropped by $0.56 to $4.25 MMBtu ahead of warmer days in the forecast for the end of winter in the US.
Price caps
"US natural gas prices are effectively capped due to the limited number of LNG trains that are currently operating in the US," Campbell Faulkner, senior vice president and chief data analyst at OTC Global Holdings, wrote in a note to clients on Tuesday. "(T)he takeaway for domestic natural gas is capped and at capacity."
Driving the Henry Hub prices, he said, are the end of winter weather. The expected mild weather in the States will allow utilities to begin adding gas storage reserves in about two weeks. That's seven days earlier than normal.
Production increase
For the last two years, natural gas production has remained flat around 88-92 billion cubic feet (Bcf). However, by the end of 2022, Shomik Sen, a data analyst for Gelber and Associates, told Capital.com production could return to 2019 levels of 96.7 Bcf, largely due to European countries looking for alternatives to Russia's natural gas.
The natural gas boom cycle ended in 2019 in the US, after nearly a decade of heavy drilling, which flooded the market.
Sen said US shipments to Europe should increase soon, as gas futures sold for a record high of more than $106 MMBtu on Monday.
Traders' worries about limited supplies from Russia were soothed, as gas flow from the country remains high and liquified natural gas imports poured in from around the globe.
Kaushal Ramesh, senior analyst at Rystad Energy, said Europe cannot continue to depend on natural gas exports from Russia.
"The stability of Russian exports to Europe is far from guaranteed," said Ramesh.
Idled gas fields
With crude oil hovering around $100 or more, and consumers looking for cheaper alternatives, natural gas companies are interested in resuming production.
After 2019, many natural gas fields – mostly in the Bakken and Appalachian basins in the US – went idle as prices plummeted for this commodity.
Alan Olson, executive director of the Montana Petroleum Association, told Capital.com that, given current crude oil prices, his organisation is seeing growing interest in restarting shuttered natural gas wells in the Bakken oil fields.
However, the lack of workers and supply chain shortages have presented challenges to the industry.
"We are scrambling to find good employees and at the same time we're still on the hunt for equipment," Olson said, explaining when the fields went silent in 2019, many experienced miners headed to Texas for the Permian Basin.
Equipment supply chain problems
Drillers are finding production tubing and workover rigs are in short supply, something that is stalling the restart.
"The uptick in the economy with the downturn of the industry. It kind of turned into a perfect storm," said Olson.
Last week, Occidental CEO Vicki Holub warned of supply chain problems, especially with steel for pipes and sand for fracking. Natural gas companies which don't have those particular supplies will face production troubles.
"If you didn't plan for growth, you're not going to be able to achieve growth today," she stated unequivocally during a session at the CERAWeek energy conference in Houston, Texas.
Read more