US market close: Major benchmarks end week with losses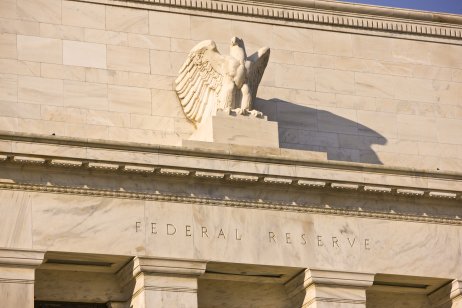 Investors have been in a selling frenzy since early Thursday, a day after the US Federal Reserve sped up their 'tapering' strategy and announced plans to raise interest rates.
The Dow Jones Industrial Average plummeted 560 points, or 1.6%, the S&P 500 sank 1.2%, while the Nasdaq Composite went down 0.2%. As tech shares fell on Friday, the Nasdaq hit a session low of 1.5%.
For the week, the Nasdaq Composite is down 2.4%, while the Dow and the S&P 500 are both off over 1%.
Winners and losers: Hurting tech shares drop Nasdaq
Tech stocks remain lower on Friday, finding only a little breathing room this week immediately following the US Federal Reserve's Wednesday meeting.
Shares of Apple are down 0.65%, while shares of Meta Platforms and Microsoft dropped around 1% each. For the week, both Microsoft and Apple are off by 5% and 6% respectively.
In other tech stock, shares of Amazon are down nearly 1%.
Meanwhile, shares of Advanced Micro Devices (AMD) fell 0.65% on Thursday as shares of Nvidia bottomed out at 2.06%.
In the banking industry, shares of JPMorgan are down 2.26%, shares of Goldman Sachs are off by 4.05%, while shares of Bank of America are down 2.45% and shares of Wells Fargo are 4.57% lower.
In the aviation industry, shares of American Airlines are up 2.67% and shares of Delta Airlines have taken off 2.15%,
What is your sentiment on US30?
Vote to see Traders sentiment!
Oil: Crude bottoms out to close week
Oil futures went down on Friday to post their seventh weekly loss in eight weeks.
West Texas Intermediate crude for January delivery lost $1.52, or 2.1%, to settle at $70.86 a barrel on the New York Mercantile Exchange, while February Brent crude, the global benchmark, shed $1.50, or 2%, at $73.52 a barrel on ICE Futures Europe, for a 2.2% dip on the week.
In energy stock, shares of Exxon Mobil are down 2.16, while shares of ConocoPhillips are down 4.31%.
Gold: Yellow metal settles above $1,800
Gold futures are higher on Friday as February gold jumped $6.70, or 0.4%, to settle at $1,804.90 an ounce, while March silver added five cents, or 0.2%, at $22.533 an ounce, for a 1.5% weekly gain.
Forex: US dollar steps higher
On Friday, one US dollar equals 0.89 of the euro, after falling to 0.88 yesterday.
The yield on the benchmark 10-year U.S. Treasury note sank to 1.3772% Friday from 1.422% Thursday.
Read more: Gold tops Read more: Gold tops $1,800 Friday in wake of Federal Reserve news,800 Friday in wake of Federal Reserve news