US market close: Is Musk's Twitter takeover bad news for Tesla?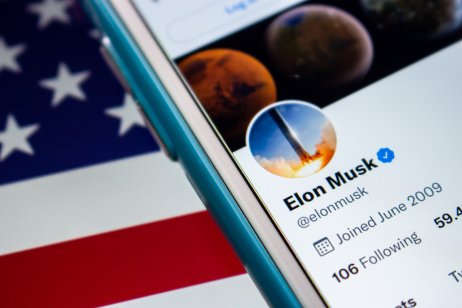 The share prices for Twitter (TWTR) and Tesla (TSLA) are moving in opposite directions following news on Monday that Elon Musk would acquire the social media platform for roughly $44bn.
Upon completion of the transaction, Twitter will become a private company owned solely by the Tesla and SpaceX founder, with $54.20 per share in cash paid to Twitter stockholders.
According to the release, the purchase price represents a 38% premium to Twitter's closing stock price on 1 April 2022, which was the last trading day before Musk disclosed his approximate 9% stake in the tech company.
At the close of trading on Monday, shares of Twitter were up 5.66%.
Twitter – (TWTR)
What is your sentiment on TSLA?
Vote to see Traders sentiment!
Twitter bad for Tesla?
Edward Moya, senior analyst for OANDA in New York, told Capital.com "Twitter wasn't in a position to reject Musk's offer, with likely disappointing earnings results and potential freefall of its share price if the company refused."
"While the deal is likely, Twitter is trading below the offer as some traders are expecting the deal might not close, but investors might continue to bring up the price closer to the offer," he continued. "The deal is bad news for Tesla shareholders as it will likely take some of Musk's attention away from keeping its dominance in the EV race."
At the close of trading on Monday, shares of Tesla had fallen by 0.70%.
Tesla Inc - (TSLA)
The big three US indexes
During the session, the Dow Jones Industrial Average (US30) jumped 238 points, or 0.70%, the S&P 500 rose 0.57%, while the Nasdaq Composite (US100) went 1.29% higher.
On Friday, the Dow slid 2.82%, the S&P sank 2.77%, and the Nasdaq slipped 2.55% into the red.
Capital.com analyst Piero Cingari said, "After a risk-off start due to concerns about China's growth, the stock market found buyers on the dip."
"Still, growth worries in China may continue to weigh on market sentiment in the coming days," he added.
Winners & losers: Banks blend on Monday
In banking, shares of JPMorgan (JPM) are off 0.032%, Goldman Sachs (GS) is up 0.52%, while Bank of America (BAC) is 0.69% in red territory.
In the travel sector, shares of Carnival (CCL) are up 0.21%, Norwegian Cruise Line (NCLH) is 0.52% higher, and Royal Caribbean (RCL) is 0.81% above the redline.
In the aviation sector, shares of American Airlines (AAL) is down 0.99%, Delta Airlines (DAL) is down 0.96%, while Southwest Airlines (LUV) fell 0.90%, and United Airlines (UAL) fell 0.31%.
Oil: Down to $98 a barrel
Oil futures are lower to start the week as West Texas Intermediate crude for June delivery sank 3.5%, or $3.53, to settle at $98.54 a barrel on the New York Mercantile Exchange, and June Brent crude lost 4.1%, or $4.33, to $102.32 a barrel on ICE Futures Europe.
In the energy sector, shares of Exxon Mobile (XOM) are 3.37% lower, ConocoPhillips (COP) is off 4.53%, while Occidental Petroleum (OXY) and Chevron (CVX) slipped 3.00% and 2.20%, respectively.
US Crude Oil
Gold: Two-month low
Gold futures are also lower on Monday as Gold for June delivery lost $38.30, or 2%, to settle at $1,896 an ounce, and May silver shed 59 cents, or 2.4%, to trade at $23.67 an ounce.
Meanwhile, Pan American silver (PAAS) is off 3.56%.
Treasury: Yield sinking
The yield on the benchmark 10-year Treasury note fell to 2.825% Monday from 2.905% Friday.