US market close: Dow falls, S&P and Nasdaq rally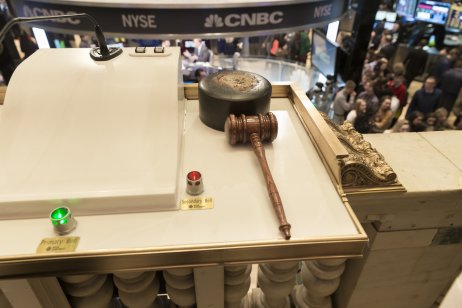 Content
After closing red across the board during yesterday's session, two of the three major US gauges rebounded on Friday to end the week.
The Dow Jones Industrial Average went down 0.56%, or 202 points, the S&P 500 went up 0.08% to rally just before the bell, while the Nasdaq Composite improved 0.59%.
Halfway through the session, the Dow was down roughly 077%, the S&P was off near 0.38%, while the Nasdaq was around 0.17% lower after earlier gains.
Wall Street's 2022 struggles
After experiencing a series of milestone gains in November and December, the major US benchmarks have traded mostly in negative territory to start the New Year.
In an interview with Capital.com, Kevin Philip, managing director at investment advisor firm Bel Air in Los Angeles, said after two years of returns powered by record breaking fiscal and monetary support, "We are seeing the air come out of market."
"The New Year has seen a dramatic shift in Fed sentiment toward inflation, and the higher valuation parts of the market are feeling the pain as they reset for a higher interest rate environment," he continued. "Omicron, in our opinion, will significantly subside in the next two months, and we believe that we have entered a period where the economy will be growing enough for the Fed to tighten policies by ending (quantitative easing) and raising interest rates."
However, "This will have a negative effect on growth rates and valuations, although the economy will still grow, but at lower rates, as economic strength leads to earnings growth in 2022 and positive equity returns."
What is your sentiment on US30?
Vote to see Traders sentiment!
Winners & losers: Banks down
On Friday, shares of Wells Fargo are 3.68% higher after the company reported fourth quarter 2021 net income of $5.8bn, or $1.38 per diluted share.
Citigroup is 1.25% down after showing fourth quarter revenues reaching $17bn, while JPMorgan is off 6.15% following an earnings report showing fourth quarter revenues of $20.93bn.
First Republic Bank is 4.22% in the red after reporting earnings on Friday that show a full year increase of 28.5%, while BlackRock is 2.19% lower after reporting 20% growth over the year.
In other banking stock, Bank of America is down by 1.74% and Goldman Sachs is 2.52% in negative territory.
In the technology sector, shares of Advanced Micro Devices (AMD) are up 3.12%, while Nvidia went 1.38% higher and Intel rose 1.38%.
In other tech stock, shares of Apple went up 0.51%, as Microsoft is 1.77% better and Amazon is up 0.57%.
Oil: Crude over $80
Oil futures went up to close the week with West Texas Intermediate crude rising 2.1% to settle at $83.82 a barrel, notching a 6.2% gain for the week.
In energy stock, shares of Hess are 1.29% up, while Chevron is 1.73% higher.
Gold: Metals mix
Gold futures went down on Friday as February gold lost $4.90, or 0.3%, to settle at $1,816.50 an ounce, while March silver went down 24 cents, or 1.1%, to $22.918 an ounce.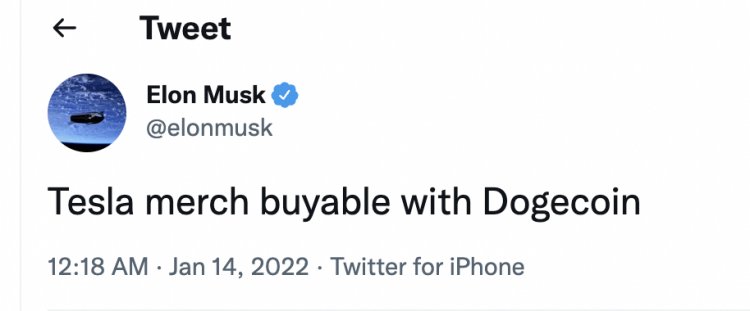 Elon Musk's tweet about Dogecoin - Photo: Twitter
Forex: Yields up, dollar slips
On Friday, one US dollar equals $1.25 of the Canadian dollar, $0.87 of the euro, and $0.73 of the Pound sterling.
The yield on the benchmark 10-year Treasury note went up to 1.761% Friday, from 1.708% Thursday.
Read more: DOGE jumps 15% after Tesla accepts it as payment