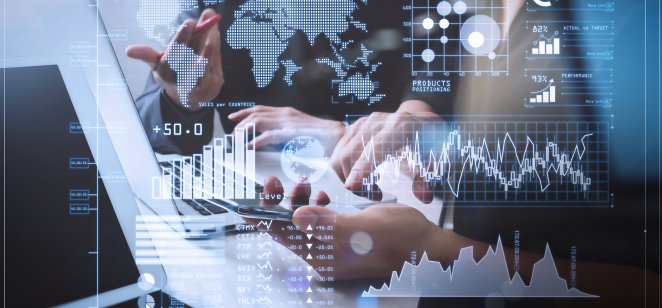 Content
Investors reacted with alarm at stronger-than-expected US inflation data, with equities and commodities selling off sharply and US Treasury yields rising on fears of the Federal Reserve tightening policy.
The consumer price index (CPI) data on Wednesday showed US inflation rising at its fastest pace in nearly 13 years, with the annual headline rate hitting 4.2% in April. The Fed's target rate of inflation is 2%, although it prefers to use personal consumption expenditures (PCE) data to measure rising prices.
Until now, the Fed has suggested in its monetary policy statements and speeches that the factors driving inflation higher – such as pent-up demand and supply bottlenecks – are "largely transitory" and will settle down as life returns to normal after COVID-19 restrictions ease.
The reaction on markets, however, following the data on Wednesday in the US and Thursday across Asia and Europe indicated that investors think differently. This is not a "transitory" inflation spike, but something that the Fed might have to deal with using its monetary policy toolkit.
Equity markets
Equity markets in the US were the first to react. After a slow start, the sell-off gathered pace and all US indices ended sharply lower – the biggest losses for riskier Nasdaq-listed techs and smaller companies.
The selling then spread across to Asia on fears that US monetary tightening could curb export demand, threatening the region's own econonmic recovery.
Tokyo's Nikkei 225 – down 2.4% at 27,448
Shanghai Composite – down 1.2% at 3,424
Taiwan Weighted Index – down 1.5% at 15,670
Seoul's KOSPI Index – down 1.1% at 3,125
European market then opened on Thursday with some hefty losses, also.
London's FTSE 100 - down 1.9% at 6,868
Frankfurt's Xetra Dax - down 1.9% at 14,868
CAC 40 in Paris - down 1.6% at 6,177
Ian Shepherdson, chief US economist at Pantheon Macroeconomics, suggested the reaction was indicative of markets that are beginning to lose trust in the Fed's "largely transitory" mantra.
He said: "The point here, though, is that markets cannot price-in a 100% probability that the Fed will be right, and that inflation will settle at a rate which pushes rate hikes out beyond 2023."
What is your sentiment on US30?
Vote to see Traders sentiment!
Commodity markets
The commodity boom in the past couple of months, which has seen Bloomberg's commodity index jump to its highest level since the commodity "super-cycle" of 2011, has been instrumental in pushing global inflation higher.
As economies have begun to recover this year, demand for raw materials in manufacturing has jumped sharply, testing supply chains and pushing prices higher.
But on Wednesday and Thursday, fears that Fed tightening could have an impact on this demand was pushing prices lower.
Brent crude – down 1.2% to $68.49 a barrel
Nickel – down 2.1% at $17,407 a tonne
Zinc – down 1.1% at $2,941 a tonne
Copper was among the few to register gains, climbing 0.4% to $10,452 a tonne, while gold – a traditional anti-inflation hedge – was flat at $1,825 an ounce.
Bond markets
Bond markets reacted with less drama, but yields moved higher, reflecting slightly greater expectations the US central bank might have to tighten ahead of its own forecasts.
The yield on the benchmark 10-year Treasury rose 5 basis points on Wednesday to 1.686%.