US gold prices struggle on Omicron fears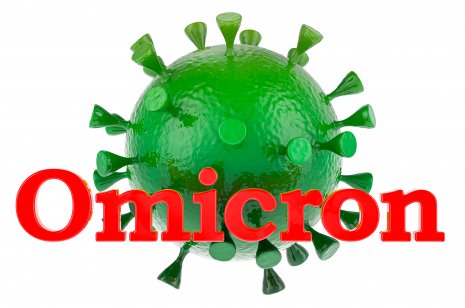 Gold prices were mixed Monday morning as another Covid-19 variant continued to disrupt the precious metal's appeal as a safe haven against stock volatility.
Gold futures for January 2022 delivery have been on a roller coaster ride as investors place bets over whether the new Omicron variant will prove to be more infectious and more vaccine-resistant than previous versions of Covid-19.
Omicron has surfaced in more than a dozen countries, including Canada. Ontario confirmed Sunday two cases in Ottawa.
December gold futures were at $1,790.30 an ounce, up 0.12% at 9:00 ET (UTC-5). Forty minutes later, the price dropped to $1,786.70.
Spot prices continued to struggle, losing 0.24% to $1,787.57 per ounce at 9:00 ET (UTC-5) and continued to decline. At 9:40 ET, spot prices were down to $1.786.45.
Factors
With world economies already facing high inflation and economic bottlenecks, gold prices could return to their high of above $1,800 an ounce if the situation deepens or a new global lockdown is imposed, analysts said.
The US economy continues to play a major role in gold pricing as investors watch and wonder if the Federal Reserves will take a tempered approach to interest rate hikes and stimulus payments. Reduced stimulus and increased interest rates normally push government bond yields higher. This tends to increase the gold's value, which does not pay interest.
Additionally, as the dollar's value inches higher the precious metal becomes more costly for overseas investors.
What is your sentiment on Gold?
Vote to see Traders sentiment!
Black Friday
Stocks and commodities plunged Friday on Omicron concerns. The Dow Jones Industrial Average lost more than 900 points Friday. Meanwhile, a barrel of West Texas Intermediate fell more than $10.
In a note to customers, Commerzbank said, "It is possible that so-called margin calls on the stock markets were the reason why gold did not rise any more steeply on Friday: stock markets around the globe were under considerable pressure, which could have led to margin calls in some futures positions. Gold may therefore have been sold to generate liquidity – as has often been observed in the past."
A margin call is usually an indicator that one or more of the securities held in a margin account lost value.
Omicron
On Monday, Japan announced it is banning all foreign travel, Australia postponed reopening. Over the weekend, Israel announced a blanket ban. Meanwhile, the US, Britain, Canada and the European Union, as of Monday morning, have placed a travel ban only from southern Africa.
The South African physician who treated cases said the symptoms of the omicron virus were mild thus far. The World Health Organisation said the severity of the new strain could take "days to several weeks," adding the strain poses a "very high" global risk.
Read more: Oil prices rebound on hopes OPEC suspends output increase