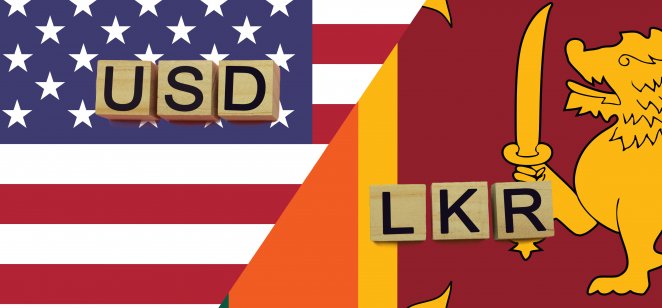 Content
As of August, the Sri Lankan rupee (LKR) has been one of the worst-performing currencies of 2022. As economic and political turmoil grip the country, could LKR fall further?
Here we look at the latest USD/LKR news and analysts' predictions for the US dollar to Sri Lankan rupee pair.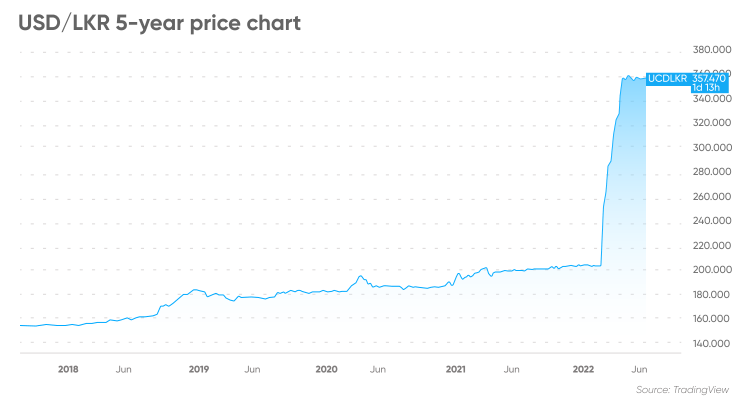 How has the USD/LKR performed so far this year?
The USD/LKR started the year around the 200 mark, after steadily climbing across 2021. However, as the economic crisis began to unfold in Sri Lanka and the US dollar started to strengthen on the Russian-Ukraine war fallout, the USD/LKR jumped to an all-time high of 367 on 12 May. The pair has since eased slightly and was trading at 355.06 at the time of writing on 11 August.
Why has the Sri Lankan rupee been falling?
The weak economic picture in Sri Lanka has been dragging on the value of the rupee. The country has recently been facing its worst financial crisis in over 70 years, culminating in the default of its debt payments.
The government blamed the pandemic for the collapse of the economy. However, some economists believe that serious political mismanagement and the racking up of debts with China have also played their part.
The Sri Lankan government owes more than $50bn, which it cannot repay. With foreign reserves running low, the country has struggled to finance the import of essentials, such as food and fuel, since last year.
Fuel reserves have fallen to unprecedented lows, resulting in a sales ban being applied and public transport grinding to a halt. Food shortages are rife and long periods of blackout have become common.
Inflation has risen to a record high of 60.8% year-over-year (YOY) as of July, and the Central Bank of Sri Lanka warned it could reach as high as 70% in the coming months, prompting it to raise interest rates to address the problem.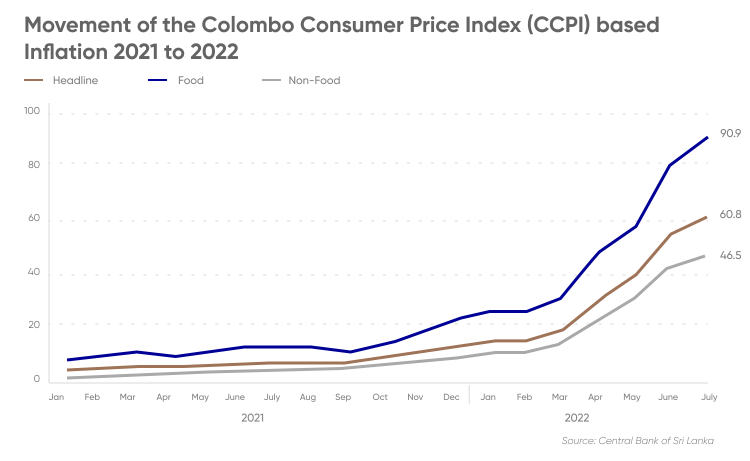 In its latest meeting, the Sri Lankan central bank raised interest rates to the highest level in 20 years to tame surging inflation, despite the economy already sitting in a crisis and the gross domestic product (GDP) contracting.
The Sri Lankan central bank increased its standing lending facility by 100 basis points to 15.5%. The fixed deposit rate was also raised to 14.5%, a level last seen in August 2001. The hike in rates comes even as the economy contracts.
Furthermore, the recent default on its debt payment will discourage lenders from coming forward with further funds.
The economic crisis has caused political turmoil, with Sri Lanka President Gotabaya Rajapaksa announcing he would resign on Wednesday 13 July to be replaced by Ranil Wickremesinghe, who had previously worked under Rajapaksa.
The International Monetary Fund (IMF) has been in and out of talks with the country to arrange a bailout package, amid hopes that Sri Lanka's political problems can be solved. In a statement, the IMF said:
"We hope for a resolution to the current situation that will allow for the resumption of our dialogue on an IMF-supported program."
What is driving the US dollar?
The US dollar has seen an impressive surge in 2022. The US dollar index (DXY), which values the USD against a basket of major currencies, rose to 108.00, a 20-year high, on 12 July boosted by a more hawkish US Federal Reserve (Fed) and by safe-haven flows as global recession fears grow.
| | |
| --- | --- |
| Long position overnight fee | -0.0500% |
| Short position overnight fee | 0.0140% |
| Overnight fee time | 21:00 (UTC) |
| Spread | 0.00600 |
| | |
| --- | --- |
| Long position overnight fee | -0.0157% |
| Short position overnight fee | 0.0056% |
| Overnight fee time | 21:00 (UTC) |
| Spread | 0.20 |
| | |
| --- | --- |
| Long position overnight fee | -0.0500% |
| Short position overnight fee | 0.0140% |
| Overnight fee time | 21:00 (UTC) |
| Spread | 60.00 |
| | |
| --- | --- |
| Long position overnight fee | -0.0138% |
| Short position overnight fee | 0.0041% |
| Overnight fee time | 21:00 (UTC) |
| Spread | 1.5 |
However, the price has since corrected slightly and was at 104.65 at the time of writing on 12 August.
The US economy has seen inflation rise to a 40-year high of 9.1% YOY owing to a combination of the fallout from the Russia-Ukraine war, which sent fuel prices surging, and amid supply chain disruptions due to renewed Covid-19 lockdowns in China.
High inflation levels have encouraged the Fed to adopt a more aggressive approach to raising interest rates. It raised interest rates by 75 basis points (bps) in its July meeting for the second consecutive time.
Hawkish Federal Reserve bets have been rising for some time. However, fears are also growing that the Fed could tip the US economy into recession by hiking too aggressively. The fears have also driven a safe play in the greenback.
Whether the US economy falls into a recession or not remains to be seen. However, there are some signs in the market that a recession could be coming. For example, the two-year and 10-year US treasury yields have inverted. This is traditionally considered a warning signal for a recession in the US.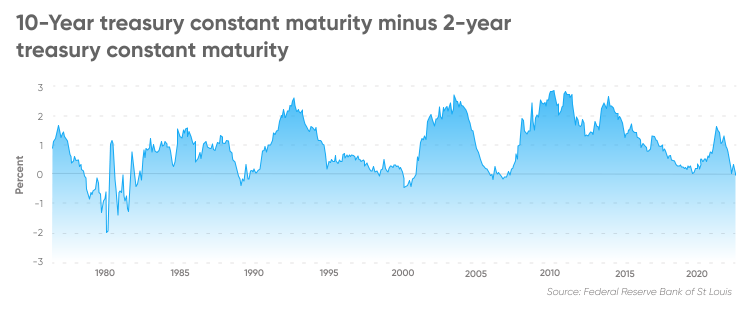 USD/LKR forecast and beyond
So, where could the US dollar to Sri Lankan rupee forecast go from here? Given that there is a rupee weakness and a dollar strength story in play, let's see what the analysts think.
Analysts at ING were relatively bullish in their USD outlook, saying:
"Expectations of quiet summer markets have seen expected volatility priced through the FX options market continuing to sink further. This will favour the carry trade and we could see fresh interest in pairs like long MXN/JPY which could push to the 6.80 area this month. Banxico meets to set policy today and should hike 75bp rates to 8.50% – again matching the Fed hike-for-hike.
"The low-yielder weighted DXY should find good demand below 105 and we would favour a recovery back to the 106.00/106.30 area."
Fiona Cincotta, senior market analyst at City Index, in her USD/LKR forecast for 2022, told Capital.com she considered there could be further weakness in the rupee:
"Given the continued deterioration in the economic and political situation in Sri Lanka, the Rupee could well find itself once again at 370.00 against the USD. Let's not forget that the USD is finding support from hawkish Fed bets and safe-haven flows."
As of 11 August, the USD/LKR forecast on algorithm-based forecaster Wallet Investor predicted the Sri Lankan Rupee could weaken in the near term, with USD/LKR ending 2022 at 371.54, above the level it was trading at the time of writing. In the longer term, its USD/LKR forecast for 2025 saw the rate rising to 473.41 by the end of the year.
Wallet Investor's predictions for 2027 saw the pair rising further to 532.01 by August of that year. Continuing with this trend, the USD/LKR forecast for 2030 could be higher still. However, at the time of writing on no services offered a USD/LKR prediction so far into the future.
When looking at USD/LKR forecasts, remember that analysts can and do get their predictions wrong. We recommend you always research and consider the latest market trends and news, technical and fundamental analysis, and expert opinion before making any investment decisions. And never invest money you cannot afford to lose.
FAQs
Why has USD/LKR been rising?

The USD/LKR has been rising due to a combination of USD strength and LKR weakness. The LKR has dropped as Sri Lanka suffers its worst economic crisis in seven decades, with foreign exchange reserves depleted and debt unsustainably high.
Will USD/LKR go up or down?

Where USD/LKR goes from here depends on whether the economic and political picture in Sri Lanka improves. Given the extent of the crisis and the fact that few are prepared to invest in the country, the outlook is bleak for now.
When is the best time to trade USD/LKR?

The best time to trade USD/LKR is 08:00 to 12:00 ET. This is when US economic data is mainly released.
Is USD/LKR a buy, sell or hold?

Only you can know what the right choice is for you concerning USD/LKR. You should do your own research and take into account the economic outlook of each country, GDP, imports, exports, inflation data and foreign exchange reserves. And remember to never invest money you cannot afford to lose.
Further reading: