US debt default could damage safe haven status of dollar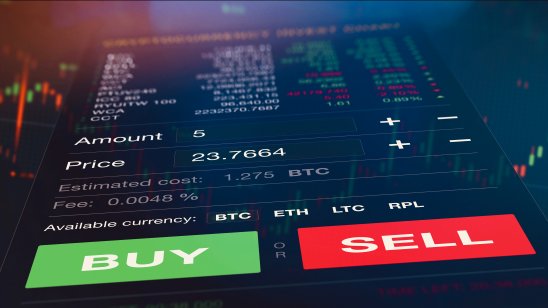 The US dollar will continue to climb on foreign markets even with Congress seemingly deadlocked, an indication the Federal Reserve will taper stimulus spending and douse inflationary fears, an analyst predicted Friday.
Even with a mountain of problems plaguing the US, the dollar will manage to rise 1% this week, said Richardo Evangelista, senior analysts for ActivTrades.
At 12:30 p.m. EDT, the dollar was holding steady at 94 on the US Dollar Index, which measures its value against a basket of other currencies. In Europe, the dollar was trading at its highest level in several months at 0.86 Euros.
Dollar as safe haven
"As things stand, with support from all sides, the dollar will continue to climb," Evangelista predicted. "The strength of the American currency arises from its safe haven status..."
A safe haven currency is a reliable currency or commodity that is expected to be stable or increase in value during times of extreme volatility.
Losing safe haven currency status is possible if the US defaults on its outstanding debts, US Treasuary Secretary Janet Yellen told members of the Senate Banking Committee Tuesday, adding that it's another reason why Congress must raise the debt ceiling.
Dollar remains strong
Congressional members inability to reach an agreement on the debt ceiling has yet to hamper the US dollar on foreign markets, since markets price-in the uncertainty generated by political wrangling in Washington, Evangelista said.
"The dollar also appeals to those who are more optimistic with Treasury yields rising," he said.
On Thursday afternoon, Congress passed a bill keeping the federal government running until 3 December, but failed to act on the debt ceiling.
Treasury Secretary Janet Yellen has predicted that if a bill lifting the debt ceiling is not passed within a couple weeks, the US will run out of funds in the middle of October. The current US debt is $28trl.
Inflationary fears boost dollar
The "fears of inflation and a slowing down in economic growth that are also causing anxiety are all combining to enhance the desirability of the greenback," Evangelista said.
During the banking committee hearing, Republicans and Democrats asked about the possibility of inflation increasing. Republicans reminded the committee that Yellen predicted a 2% inflation rate this year and she stood firm behind that estimate during the hearing.
Read more: Yellen: US debt default "disastrous" for markets (capital.com)
Market close: Government avoids shutdown but shares close lower (capital.com)