US-based Russian nationals convicted of 'spoofing' CD investments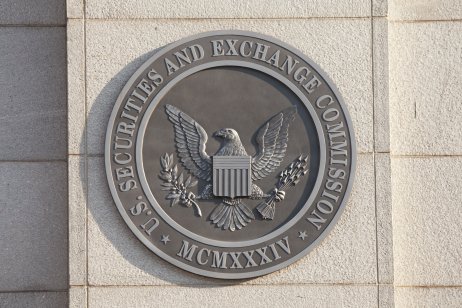 The Securities and Exchange Commission (SEC) obtained a default judgement on Tuesday against a US-based Russian couple who allegedly scammed investors out of $26m (£18.89m) using "spoofed" websites.
Denis Georgiyevich Sotnikov and Natalia Aleksandrovna Mazitova, both of whom are Russian nationals and who reside in Hallandale Beach, Florida, were ordered to pay more than $13.2m (£9.59m) in collective penalties plus pre-judgement interest, according to the order.
Ten entities under the couple's control were also included in the judgement. They include Adaptive Technology, AGQ Business Group, ATL Business Group, BO&SA Corporation, DN Industrial, Expert Digital, Great Imperial, HRC Clearing House and Inteko Cargo.
Complaint
According to the SEC's complaint that was filed in March 2020, Sotnikov and Mazitova had been allegedly running their scheme since 2014.
The complaint says the couple used internet ads which included links to "spoofed" websites—fake websites that mimic real websites—to solicit investments in fake Certificate of Deposits (CD) from seniors and other investors looking for CDs with high interest rates.
Research from the National Council on Aging estimates that elder financial fraud costs between $2.6bn and $36.5bn annually.
Faked clearing partners
The SEC complaint further alleges that Sotnikov, Mazitova and the entities they controlled then received the misappropriated funds using fake "clearing partners" who received funds from investors via wire transfers. It is unclear how many investors were harmed by the scheme.
At the time, the US Department of Justice (DOJ) took concurrent action by filing a one-count criminal complaint against Sotnikov for money laundering.
According to the complaint, Sotnikov and Mazitova used the funds they received on "personal expenditures, including down payments on several luxury vehicles, purchases at high-end retail stores such as Louis Vuitton, Tiffany & Co., and Cartier, (and) rent exceeding $9,OO0 per month."
It remains unclear whether the couple is still in the US and if they will pay their fine or face jail time.
Read more: UK fraud jumps 538% to £2.11bn
The difference between stocks and CFDs:
The main difference between CFD trading and stock trading is that you don't own the underlying stock when you trade on an individual stock CFD.
With CFDs, you never actually buy or sell the underlying asset that you've chosen to trade. You can still benefit if the market moves in your favour, or make a loss if it moves against you. However, with traditional stock trading you enter a contract to exchange the legal ownership of the individual shares for money, and you own this equity.
CFDs are leveraged products, which means that you only need to deposit a percentage of the full value of the CFD trade in order to open a position. But with traditional stock trading, you buy the shares for the full amount. In the UK, there is no stamp duty on CFD trading, but there is when you buy stocks.
CFDs attract overnight costs to hold the trades, (unless you use 1-1 leverage) which makes them more suited to short-term trading opportunities. Stocks are more normally bought and held for longer. You might also pay a stockbroker commission or fees when buying and selling stocks.