US analysts: crude prices could hit $100 soon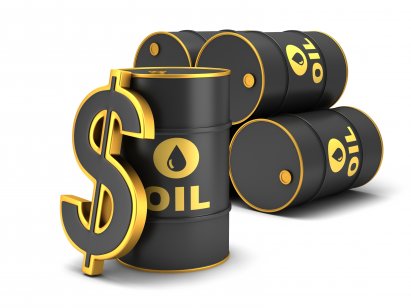 The list of disruptions to crude oil supplies continues to get longer and longer, and could possibly send oil prices to $100 a barrel or more in the near future.
At 3 p.m. EDT (UTC-5) Thursday, crude futures for February 2022 deliveries were down slightly by more than $1.50 to $86.28 per barrel from a daily high of $87.82.
Brent crude hit a seven-year high on Wednesday, reaching more than $89 a barrel on the London mercantile exchange as world demand recovers from Omicron and supplies drip due to disruptions. Today, Brent March futures were selling for $88.45 a barrel on the Intercontinental Exchange Europe.
While OPEC+ countries struggle to restore output to pre-pandemic levels, the group is hindered by members' depressed spending on infrastructure, sources told Capital.com.
The cartel only added 60% of its required output boost in December, according to OPEC's monthly market report released Wednesday.
Hot spots
In the past weeks, several oil producing countries have experienced disruptions to output: Libya, the US (North Dakota), Peru, Iraq to Turkey, the United Arab Emirates (UAE) and Kazakhstan.
From hostile situations in Libya, Kazakhstan and the UAE, to ruptured and rusted pipelines turning off the spigot in Turkey and Peru, crude is facing production issues.
Those challenges quickly started the bullish bandwagon. What was a lonely bandwagon a couple years ago is now becoming crowded, said Phil Flynn, senior market analyst at Price Futures Group.
"The $100 per barrel predictions that were made last year should only be correct if we get a major event in a rising interest rate environment, but the way things are going in the world right now, that could very easily happen," he told Capital.com.
What is your sentiment on Oil - Crude?
Vote to see Traders sentiment!
Infrastructure
When that $100 a barrel price will strike is up for debate, analysts told Capital.com on Thursday.
The absence of investment in infrastructure will continue to hinder production, which will drive up prices, they added.
"The lack of investment in new wells suggests the oil market will remain very tight going forward and that should support higher prices deep into the summer," said Edward Moya, senior market analyst, The Americas, for OANDA.
Moya's sentiment was echoed by Suhail Al Mazrouei, UAE's oil minister.
The industry needs investment by international oil companies to provide adequate supplies, he told UAE's state-run WAM news agency.
"Failure to provide sufficient capital may lead to future price hikes," Al Mazrouei warned, adding dwindling spending is the result of the 2020 price collapse and fossil fuels not drawing investors as before.
Sources told Capital.com the OPEC+ nations cannot meet their 400,000 additional monthly barrel targets because many of its African countries cannot increase productions levels due to antiquated equipment.
China
The crude oil market did get a boost after The Wall Street Journal reported that China cut its benchmark interest rate to bolster its sagging economy. The country's central bank stepped in to support a slowing economy that has been weighed down by a slump in the property market during "a politically important year" for Premier Xi Jinping.
"China cutting rates as the US raises them is going to be an interesting scenario but as long as the US dollar does not get too strong, it should be bullish for oil demand," said Price Futures Group analyst Flynn. "China cuts rates and the world from a geo-political aspect seems to be a more dangerous place."
EIA numbers
Today, the Energy Information Adminstration's (EIA) report showed US crude production remained steady at 11.7 million barrels a day. The headline build of 515,000 barrels per day was the first increase in eight weeks, a big miss of the expected 1.3 million draw.
The report also noted that Jet fuel inventories remain close to record lows. Omicron continues to stifle gasoline exports, sending them to the lowest levels since June 2020. Demand is moderating, but seasonal factors are at play.
However, that report doesn't seem likely to hinder near-record high prices.
"The oil market remains very tight and despite the EIA's surprise build with crude oil inventories and greater than expected gasoline build, crude prices are poised to head higher," Moya forecast.
Biden's presser
Crude prices got mixed signals from US President Joe Biden's press conference on 19 January, after he said he might try to rein in oil and gasoline prices.
He suggested his recent foray into releasing oil from the Strategic Petroleum Reserve helped bring down gasoline prices. However, most of that oil released from SPR was shipped to Asian countries: China, Japan and South Korea.
The president said he expects Russia will move into Ukraine in what he described as a minor incursion that Russian President Vladimir Putin will regret.
Russia is a major exporter of oil. The US and the European Union have threatened to retaliate if Russia invades its neighbour to the east.
Finally, Biden suggested there was some progress in the Iranian nuclear talks but didn't clearly identify what the progress was.
Two of the sources confirmed Iran still is selling crude to China.
"It has been reported that Iran has been boasting lately that it is defeating the sanctions, selling much more oil than in 2019-2020, implying that it does need to make a concession at the Vienna talks," said market analyst Flynn, adding that it gives Tehran diplomatic leverage.
Read more: Crude Oil Price Chart | Live Crude Oil Price | Trade now
Read more: Crude oil price forecast: what to expect from global oil market in 2022, beyond