What is upside risk?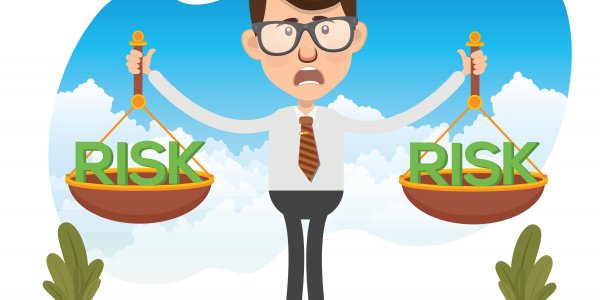 Upside risk measures the extent to which the value of a stock or other investment might go up beyond expected levels. It's when you stand to get an outcome better than the benchmark against which it's being measured, such as the FTSE 100 index.
Where have you heard about upside risk?
Risk doesn't just pose threats, it also presents opportunities. Upside risk flies in the face of the stereotype that all risk has the potential for things to get worse. It gives you the opportunity to plan what to do if you get lucky or take positive risk.
What you need to know about upside risk.
You can either use technical analysis or fundamental analysis to predict the future price of a stock. A higher upside means the stock has more value than is currently reflected in the price.
Upside beta can be used to measure upside risk. It's calculated using data only from days when an investment's benchmark has gone up.
Upside risk is the opposite of downside risk, which estimates how much you stand to lose.
Find out more about upside risk.
Read our definitions of upside beta and downside risk.
Related Terms
Latest video