Unconventional winemaker Winc uncorks an IPO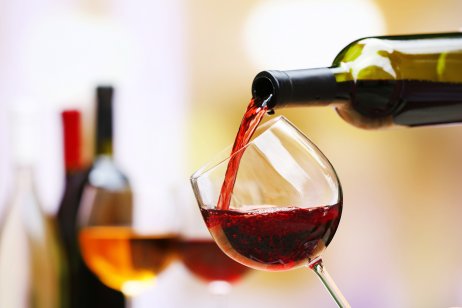 Winemaker and direct-to-consumer seller Winc announced pricing terms Wednesday for its first foray into the public markets.
The initial public offering (IPO) aims to sell 5 million shares for $14 to $16 per share. At the midpoint price, the deal places Winc's valuation at $254m (about €219m), the company revealed in an amended S-1 registration statement filed with the US Securities and Exchange Commission.
Net proceeds from the offering would be $67.1m, or as much as $77.6m if the underwriters exercise a 30-day option to purchase up to 750,000 shares.
Winc has applied to list on the New York Stock Exchange using the ticker "WBEV".
Headquartered in Santa Monica, California, Winc reported revenue of $35.1m for the six months ended 30 June, up 20.4% year over year. Adjusted EBITDA was negative $2.9m versus $2.6m. The net loss was $3.3m, or $1.90 per share, compared to a net loss of $3.7m, or $4.21 per share in the prior half year.
That revenue was generated from 120,000 consumer members and 7,700 retail accounts. The company's case volume has increased by 80% in the past two years, resulting in 430,000 cases sold in 2020.
Covid-19 changed buying habits
The Covid-19 pandemic dramatically altered consumer buying habits, and Winc's business model benefited from that shift. Shoppers placed online orders in record numbers as they avoided in-person activities due to the virus, such as eating in restaurants and shopping in brick-and-mortar stores.
Winc was initially named Club W when it was founded in 2011. In 2016, the company's name was changed to Winc. It was founded by Brian Smith, who first grew captivated by wine as a young college graduate. When he moved to Jackson Hole, Wyoming to pursue his passion for snowboarding, Smith took a job at a local wine shop to supplement his sports sponsorship funds. But when he couldn't answer questions that customers posed about various wines, he was embarrassed and grew determined to learn as much as he could. That sparked a lifelong obsession.
The winding road to winemaking
Smith was temporarily diverted from his path to winemaking when he became a global commodities trader, but later earned his Advanced Sommelier certification from the Court of Master Sommeliers.
Smith now leads Winc's winemaking team along with Robert Daugherty and Ryan Zotovich. The company has produced more than 660 wines using 78 grape varieties from 97 regions in a dozen countries. Winc focuses on wines priced from $10 to $30 a bottle. Its best sellers include Summer Water, Lost Poet, Wonderful Wine Co., Chop Shop, and Folly of the Beast.
Reverse engineering the ancient art of winemaking
Winc's business model is unusual. In a type of reverse engineering, the company decides which wines to make by first analysing consumer data and the ordering habits of its members to identify emerging customer preferences. They examine industry trends and talk to winemakers.
Next, they design the brand and formulate the wine to meet that demand. If the wine sells well, the best performers are offered to wholesale distributors and retailers. Winc believes this data gives the wholesale market solid assurance that the wine will sell in stores because the demand has already been validated through Winc's customer base.
"We make wine for the people, not the critics," Winc declares on its website. "Which, believe it or not, is a pretty radical concept in our industry."
Hitting all the markets
Selling its wine to consumers, retailers and wholesalers is another unconventional aspect of Winc's modus operandi. In the past, it was generally believed approaching the market this way would cause "channel conflict" between a supplier and its distributors and retailers, who might view the company as competing against them.
In its prospectus, Winc didn't specify exactly what it intends to do with the net proceeds from the IPO but stated the money would be used for "general corporate purposes" that could include operating expenses, working capital, and capital expenditures for future growth. A portion might be used for investments in technologies, solutions and businesses that complement Winc.
The company stated they don't intend to pay cash dividends in the foreseeable future but will instead retain future earnings to finance the operation and expansion of the business.
BofA, Canaccord Genuity, Craig-Hallum, and Roth Capital Partners are joint book-runners for the IPO.
Read more: Snoop Dogg lights up Aussie winemaker's US business