UK shipping firm Clarkson (CKN) buoyed by higher 2021 outlook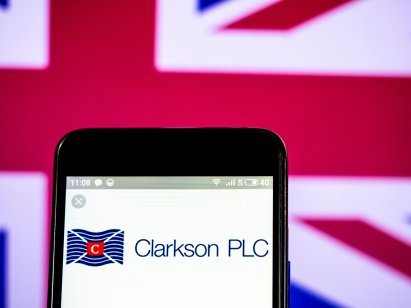 London-based shipping firm Clarkson (CKN)'s shares surged early Monday after it issued a trading update saying full-year results would be ahead of current market expectations.
The FTSE 250 stock was up 6.92% to 3,940p shortly after the open. It has risen 51% over the last year.
The company said that following "continued strong trading in the second half of the year," underlying profit before tax in 2021 would not be less than £65m ($86m).
"Performance has been strong across all divisions, with the Financial and Broking divisions performing particularly well," it said.
Supply chain snafu
Clarkson reported profit before tax up from £21.1m to £27.5m in the first six months of the year. Its full-year result in 2020 was £44.7m.
Surging demand for goods during the pandemic caused strains on global supply chains, exacerbated by lockdown-related port closures and worker shortages. A supply-demand mismatch, which has intensified over the months due to backlogs, has pushed up the price of shipping to historic highs.
Shipping firms including Hapag-Lloyd (HLAG) and Maersk (MAERSK-B) have reported soaring revenue and profit in the year so far.
Oil tankers, however, have struggled amid muted oil supply growth, according to trade association BIMCO, with firms such as Frontline (FRO) seeing a third-quarter loss.
What is your sentiment on CKN?
Vote to see Traders sentiment!
Prices knock-on
A report published last month by the United Nations Conference on Trade and Development (UNCTAD) warned consumer prices will rise "significantly" around the world until routes are unblocked and port constraints ease.
"The current surge in freight rates will have a profound impact on trade and undermine socioeconomic recovery, especially in developing countries, until maritime shipping operations return to normal," said UNCTAD Secretary-General Rebeca Grynspan.
"Returning to normal would entail investing in new solutions, including infrastructure, freight technology and digitalisation, and trade facilitation measures," she said.
Inflationary pressures are being felt around the world, exacerbated by other factors including rising energy prices. US inflation hit a 31-year high of 6.2% in October and was higher than expected at 4.9% in the Eurozone in November.
Read more: Stocks to watch amid global shipping boom