UK's Halma (HLMA) posts record profit, ups dividend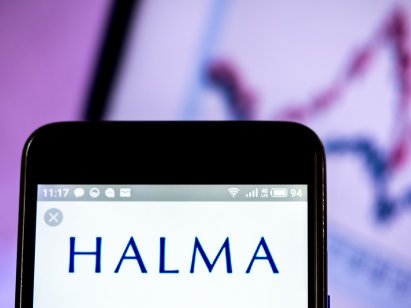 Halma, the British-owned group of safety equipment companies, reported higher revenue and profit as well as an increased dividend in half-year results published Thursday (18 November).
Revenue was 19% higher than the previous year, at a record £737.2m ($546.4m), while adjusted profit before tax was up by 27% to £154.9m, also a record for the FTSE 100 firm.
Halma also increased its interim dividend per share from 6.87p to 7.35p.
H1 growth
The company said it saw a slightly higher return on sales of 21% in the six months to 30 September.
All sectors and regions saw growth, particularly the UK and Asia Pacific, although they were against weaker comparatives.
Halma's acquisition-oriented growth strategy saw it take over 10 companies in the first half of the year across its safety, environmental & analysis, and medical divisions, including Italian gas detection company Sensitron and Danish mechanical manufacturer Dancutter. It sold electronic security systems provider Texecom.
What is your sentiment on HLMA?
Vote to see Traders sentiment!
H2 headwinds
Market reactions were mixed, with Halma stock initially rising but then dropping to around 2.5% below the previous day to 3,064.00p by UK mid-morning.
CEO Andrew Williams said the company expected revenue growth and sales at a more typical rate in the second half of the year.
Williams said its full-year outlook was unchanged despite the headwinds of higher overhead costs and supply chain, logistics and labour market disruptions.
Halma's share price has risen 30.26% over the last year. In the face of market challenges, the company has seen growth during the pandemic, with profit before tax in the full year to 30 March 2021 up 4% to £278.3m.
Read more: Spectris to sell NDS Technologies to Nordson for $180m