UK PM pledges to protect energy firms after gas price surge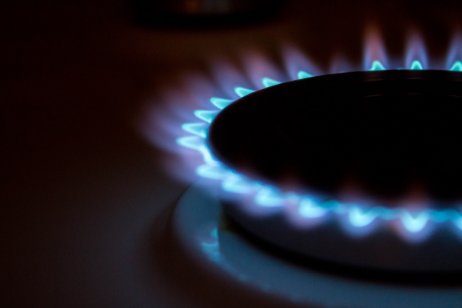 UK prime minister Boris Johnson pledged that his government will "do everything" to help energy firms struggling in the face of a natural gas price surge from going bust.
Johnson's assurances came on Sunday following the demise last week of British energy suppliers People's Energy and Utility Point.
The British PM told journalists at New York City's JFK airport, the gas price crisis is not limited to the UK but is being experienced internationally due to "gas supplies and shortages of all kinds".
Russian supply
Natural gas prices have been rising for months and are linked to increased demand for energy ahead of winter, and increased demand for liquefied natural gas from Asia. This increased demand has been further exacerbated by supply issues from Russian producers.
Speaking to reporters at JFK, Johnson said: "I think people should be reassured in the sense that yes, there are a lot of short-term problems not just in our country, the UK, but around the world, caused by gas supplies and shortages of all kinds.
"This is really a function of the world economy waking up after Covid. We've got to try and fix it as fast as we can, make sure we have the supplies we want, make sure we don't allow the companies we rely on to go under. We'll have to do everything we can.
"But this will get better as the market starts to sort itself out, as the world economy gets back on its feet."
What is your sentiment on Natural Gas?
Vote to see Traders sentiment!
US storm damage
In the US, the jump in natural gas prices has been underpinned by tropical storm Ida, which disrupted oil and gas production in the Mexican Gulf. US government statistics show that natural gas spot prices rose "at most locations" last week.
Indeed, the Henry Hub spot price, which is a pricing point for natural gas futures on the New York Mercantile Exchange (NYMEX), rose to a record $5.65 per million British thermal units last week, and on Monday had eased somewhat to $4.98. Nevertheless, the benchmark has more than doubled from $2.42 at the beginning of the year.
The PM's assurances come amid the government's efforts to engage with the energy sector. On Saturday, business secretary Kwasi Kwarteng met with senior executives from the energy industry to discuss the surging prices. At the time, Kwarteng wrote on Twitter that that he was assured that "security of supply was not a cause for immediate concern within the industry".
Last week, following the collapse of People's Energy and Utility Point, UK energy regulator Ofgem warned that the soaring gas prices will translate into increased prices for consumers.
Read more: Oil mixed as Ida disrupts supply and demand supports rises