UK job market continues to recover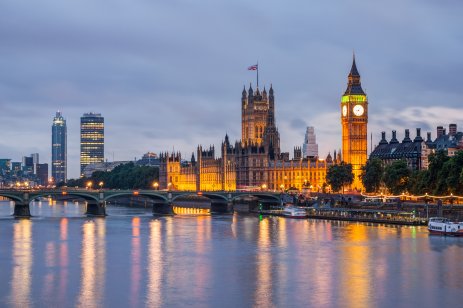 The UK labour market is on its way to recovery. As the economy reopened, average pay grew along with hours worked while the unemployment rate stayed flat.
According to the latest data from the Office of National Statistics (ONS), the percentage of workers without jobs remained steady at 4.8% in the three months to May, unchanged from the upwardly revised figure of 4.8% in April and fractionally above the earlier estimate of 4.7%.
Meanwhile, growth in average total pay including bonuses was 7.3% in May, exceeding the 7.1% forecast figure and sharply up from 5.7% in April.
The number of total weekly hours worked in the UK increased by 23.3 million as the country continued to lift coronavirus lockdown restrictions throughout the quarter. This figure is still 6.7% below pre-pandemic levels.
Labour market to keep the momentum
Jack Kennedy, the UK economist at the global job site Indeed, said that the labour market is improving in both availability and choice.
"Real-time data from Indeed shows that the number of jobs being advertised across the UK is now 13.8% above its pre-pandemic level of February 2020," Kennedy said.
"With job creation surging and unemployment falling, the labour market recovery is in a strong place and as prepared as it can be for the gradual phasing out of the furlough scheme over the coming months," Kennedy concluded.
Rise in pay growth to gain strength in 2023
"May's figures paint a picture of a labour market well on its way to recovery and will further fuel concerns about labour shortages and the possible impact on inflation of higher wage growth," said Ruth Gregory, senior UK economist at Capital Economics.
"We think that a sustained rise in pay growth won't take place until the second half of 2023 and that an interest rate rise is further away than the financial markets think," Gregory added.
Long-term unemployment threatens recovery
Tony Wilson, director at the Institute of Employment Studies, said that "despite this good news, long-term unemployment continues to rise – hitting its highest in more than five years, with long-term unemployment for older workers now at its highest since 2014".
"There are now more unemployed people than there are those still on full furlough, and with the economy creating jobs we need to be doing far better at helping unemployed people to fill them. If we don't, then we're risking a two-speed recovery with those who lost their jobs last year being left behind," Wilson concluded.
GBP is edging lower
The British pound fell against its main rivals, with the currency trading 0.25% lower against the US dollar, and down 0.24% against the euro at 09:13 BST (UTC+1).