UK investment fund Sequoia (SEQI) sees net asset value dip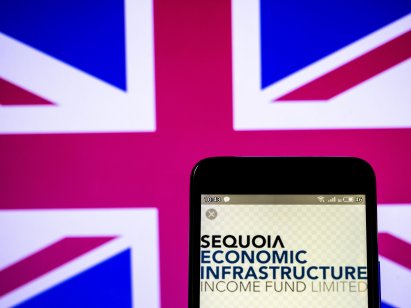 London-based specialist investment firm Sequoia Economic Infrastructure Income Fund Ltd (SEQI) has reported flat net assets and a slight fall in net asset value in the six months to 30 September.
Half-year results showed net asset value per ordinary share fell from 103.2p to 102.9p on the previous period, while net assets remained at £1.8bn.
The FTSE 250 firm saw earnings per share plunge from 6.60p to 2.87p year-on-year.
Dividends per ordinary share remained at 3.125p, and the board said it would retain its annual dividend of 6.25p "for the foreseeable future".
Return on investments
Sequoia's investments, 94.9% of which are in private debt, are split across North America (48%), the UK (19%), Europe (28%) and Australia and New Zealand (5%).
The fund said its total share price return across its portfolio, which includes 74 investments across eight sectors, was 5.7%.
Its annualised portfolio yield-to-maturity was 8.6% as of 30 September.
Market uncertainty
"The past six months has seen global economies easing out of lockdowns alongside the ongoing market uncertainty around rising global inflation and the possibility of rising interest rates," commented chief executive Robert Jennings.
"During this time, the company has continued to demonstrate its resilience. Our core objective remains income and to grow capital over the long-term, and the board remains committed to a dividend target of 6.25p on a fully cash-covered basis for the current financial year."
Jennings also highlighted a greater focus on ​​Environmental, Social and Governance within the company's portfolio and an "attractive pipeline of new investments, with a preference towards defensive sectors and senior-ranking debt."
Read more: Investment fund winners from the vaccine bounce