UK government orders probe into takeover of Meggitt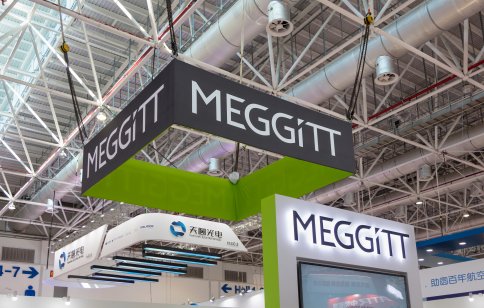 The UK government announced late on Monday that it had referred Parker-Hannifin's agreed £6.3bn ($8.68bn) takeover proposal of British aerospace and defence group Meggitt to the competition regulator on national security grounds.
Meggitt confirmed in a filing to the London Stock Exchange on Tuesday morning, that the Secretary of State for Business, Energy and Industrial Strategy – Kwasi Kwarteng – had issued a public interest intervention notice and instructed the Competition and Markets Authority (CMA) to prepare a report on the proposed transaction.
National security
Under the Enterprise Act 2002, the business secretary has powers to intervene in mergers on the grounds of public interest relating to issues of national security.
Kwarteng said in early August, shortly after the £8-a-share acquisition was agreed, that the government was "closely monitoring" the deal.
Meggitt is among a dwindling number of UK aerospace and defence systems manufacturers following an increase in takeovers in the sector. In August, Kwarteng also intervened in the £2.6bn takeover of Ultra Electronics by Cobham, the UK-based aerospace manufacturer now owned by US private equity firm Advent International.
The CMA now has until 18 March 2022 to prepare its report into the Parker/Meggitt deal. (It will release its findings into the Cobham/Ultra takeover on 18 January.)
What is your sentiment on UK100?
Vote to see Traders sentiment!
Engaging constructively
Meggitt said in response on Tuesday morning that it "looks forward to engaging constructively with the CMA on its review."
It added that the firm continued to expect the acquisition to be completed in the third quarter of 2022.
Parker Hannifin echoed those sentiments, saying "We look forward to engaging with the UK Government on the PIIN [Public Interest Intervention Notice] process and bringing the review of the transaction to a satisfactory conclusion." Adding: "We continue to expect that the transaction will close in Q3 2022"
In early trade on the London Stock Exchange, investors appeared unconcerned by the news with shares in Meggitt trading just 0.3% lower at £7.47. Parker-Hannifin's stock closed at $297.95 in New York.
Shares in Ultra Electronics were down 1.8% at £32.30.
Read more: UK government 'closely monitoring' Meggitt takeover bid