Britain gets new listing rules in a bid for 'dynamism'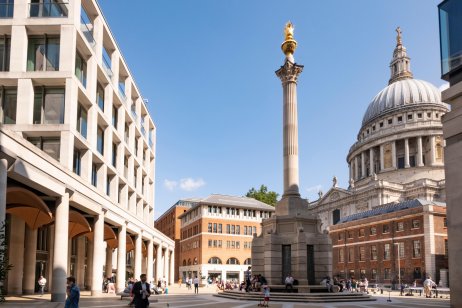 Britain's market regulator Financial Conduct Authority (FCA) announced a series of reforms to the listing regime aimed at ensuring that the country remains an attractive place for companies to float.
The changes come into effect from 3 December and cover dual-class share structures, free-float shares and market capitalisation thresholds.
"We need to act to meet the needs of an evolving marketplace," said FCA director of market oversight Clare Cole.
"These changes ensure the UK's markets maintain their reputation for dynamism, helping support the new types of companies seeking the investment that drives economic growth and by giving investors more choice with appropriate protection."
What's new?
Companies will now be allowed to have a targeted form of dual-class share structure within London's Premium Main Market, which usually sees one set of shareholders given limited or no voting rights. The FCA said this would encourage "innovative, often founder-led companies" to list sooner.
To "reduce potential barriers for issuers", the FCA will reduce the number of shares required to be in public hands from 25% to 10%.
Finally, it will increase the minimum market capitalisation threshold for premium and standard listing segments for shares in ordinary commercial companies from £700,000 ($932,869) to £30 million.
This, the FCA said, will "give investors greater trust and clarity about the types of company with shares admitted to different markets".
What is your sentiment on UK100?
Vote to see Traders sentiment!
Listing regime receives flak
In a September speech, Cole described the UK's listing regime as "stuck in 1984" and said it had failed to update in light of events including the financial crisis and subsequent bailouts, increased European Union regulations, Brexit, the pandemic, the rise of fintech and crypto assets, and increased concern over environmental, social and governance issues.
A recent government review into UK markets noted that between 2015 and 2020, London accounted for just 5% of global initial public offerings and that the number of UK listed companies fell by about 40% since 2008.
Jonathan Hill, chairman of the review, said the competition was stiff in the US, Asia and elsewhere in Europe, and that the biggest London-listed companies were representative of the "old economy" rather than the future.
Hill added that while the UK was strong within technology and life sciences, too few of its innovations lead to listings on public markets.
Recent media reports have made similar claims, calling London "sluggish" and "the Jurassic Park of stock exchanges".
Read more: UK regulator debating regulation of online platforms