UK dividends stage second-quarter comeback
Subscribe to Weekly Highlights
The major market events for the week ahead right in your inbox.
Subscribe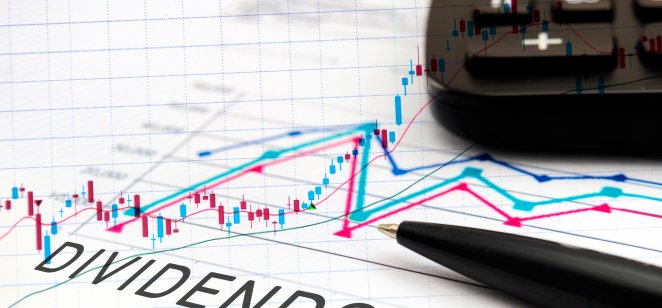 Content
There's finally some good news for investors. UK dividends staged a remarkable comeback over the past few months as coronavirus restrictions started to ease.
Shareholder payouts from UK-listed companies rose 51.2% to £25.7bn (US$35.7bn) during the second quarter of this year, according to the latest UK Dividend Monitor from Link Group.
And almost nine-tenths of this increase came from firms that had cancelled dividends during the same quarter last year as COVID-19 struck.
Swift action last year
The dividend cuts introduced last year gave management teams time to work out what lockdown meant for their operations in the UK and around the world. However, the report discovered that over the past 12 months – and at different times – this has gradually been reversed.
It's meant some companies have caught up by reinstating their cancelled dividends in full, with these sometimes being labelled as 'special dividends'. Some have brought dividends back at a lower level, while others have restarted payments without making up for lost time.
"Regulated sectors like banking have been allowed to make only limited payments, and many companies in the worst affected sectors continue to pay nothing at all," it added.
Special dividends
The second quarter saw companies pay £1.4bn of special dividends, £240m more than had been pencilled in by Link Group.
"The biggest contribution came from Rio Tinto at £833m," it stated. "It was joined by Ferrexpo, which distributed £109m as they both reaped the benefits of booming iron ore prices, as well as other commodities."
Elsewhere, Ferguson distributed the disposal proceeds of its large UK business, Wolseley, while a number of financial services firms handed out smaller one- offs.
"Howden Joinery became the latest in a line of companies to pay a special catch-up dividend, after cancelling its pay-outs last year," it added. "More specials are likely over the rest of the year, as company balance sheets are in good shape and profits are recovering."
Mid-caps enjoy strong bounce-back
The mid-250 area of the market was disproportionately impacted by COVID-19, as it's skewed towards badly affected sectors such as hospitality and travel.
Over the first year of the pandemic, two-thirds of the mid-250 cut their dividends, compared to half the top 100 and three quarters of small caps. This means the bounce-back has been faster in this area, with pay-outs leaping 156% in the second quarter of this year.
However, excluding specials, the £2.3bn total was still a long way short of the £4.1bn seen in the same period in 2019.
Sectors and companies
Almost every sector saw growth in dividends in the second quarter, according to the report, with the diverse industrials group enjoying a particularly strong bounce-back.
This was welcome considering it had suffered a 92% fall during the same period last year, which put it among the worst hit sectors of 2020 as companies struggled to preserve cash.
The traditionally defensive sectors, such as food, basic consumer goods producers, food retail, telecoms and healthcare, saw pay-outs either flat or rising slowly.
Elsewhere, general financials, insurance, and property companies benefited from "red-hot capital markets" in the wake of economic support measures from governments and central banks.
| | |
| --- | --- |
| Long position overnight fee | -0.0500% |
| Short position overnight fee | 0.0140% |
| Overnight fee time | 22:00 (UTC) |
| Spread | 60.00 |
| | |
| --- | --- |
| Long position overnight fee | -0.0500% |
| Short position overnight fee | 0.0140% |
| Overnight fee time | 22:00 (UTC) |
| Spread | 0.00319 |
| | |
| --- | --- |
| Long position overnight fee | -0.0166% |
| Short position overnight fee | 0.0060% |
| Overnight fee time | 22:00 (UTC) |
| Spread | 1.8 |
| | |
| --- | --- |
| Long position overnight fee | 0.0437% |
| Short position overnight fee | -0.0705% |
| Overnight fee time | 22:00 (UTC) |
| Spread | 0.005 |
Most general retailers have been unable to pay dividends, with stores remaining closed through the start of the second quarter. However, Dunelm and the aforementioned Howden Joinery have both done well out of the subsequent home improvement boom.
Mining and banking
Mining dividends made up a quarter of the second quarter total at £6.3bn, thanks in particular to the performance of industry giant Rio Tinto.
"Overall, the sector came in £400m ahead of our (high) expectations as soaring commodity prices combined with action on costs have led to booming cash flow for many of the big groups listed in London," added the study.
Banking dividends, banned altogether in 2020, remained under strict limits imposed by the PRA in the second quarter.
The banks paid out £3.4bn between them, with HSBC easily the largest contributor. The prohibition on banking dividends was lifted in the middle of July 2021, months ahead of schedule.
Improvement expected
Of course, an improvement had been expected on the back of the gradual easing of coronavirus-related rules and the successful vaccination programme. However, the performance was better than anticipated, with the Link Group having estimated pay-outs to rise 31%. This has given investors an extra £1.5bn in dividends, compared to what had been predicted.
The biggest contribution to the upside surprise came from industrials, financials and basic materials, with these sectors accounting for almost a third each.
In fact, the latest study is so encouraging that the 'worst-case forecast' for the rest of 2021 has been scrapped completely.
Noisy outlook
Ian Stokes, Link's managing director, corporate markets UK and Europe, has cautioned that dividend patterns will be very noisy during the recovery phase.
"This will make for choppy waters in the months ahead, but it does not mean we are pessimistic," he said. "Far from it. As normal life returns to Britain's streets, so it is returning to business too."
Stokes pointed out that economic growth indicators look very encouraging, with companies having come out of the crisis – in most cases – with their balance sheets looking strong.
"Resurgent profits and healthy bank balances mean more dividends for shareholders," he added.
In addition, these wider trends also help explain why the regulator has lifted the embargo on dividends from capital-rich banks.
"Before the pandemic, dividends reached £100.3bn, even before one-off special pay-outs were added, so the recovery has a way to run," he added.
Read more: What is a dividend?