Twitter opens lower after $809.5m class action offer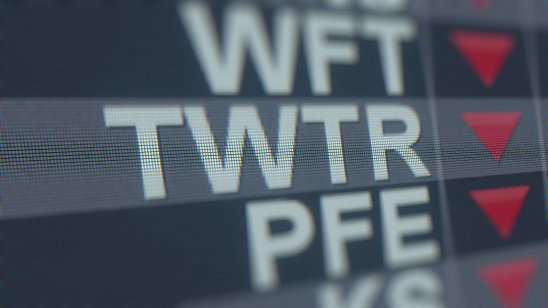 Twitter shares opened the week lower, after announcing it offered over $800m to settle a class-action suit.
Right after the opening bell, Twitter – which trades on Nasdaq as TWTR – fell to $60.85, versus Friday's $62.48 close.
Just before market open, Twitter announced it agreed to settle a five-year class-action lawsuit for $809.5m. The proposed settlement is pending court approval.
"The proposed settlement resolves all claims asserted against Twitter and the other named defendants without any admission, concession or finding of any fault, liability or wrongdoing by the company or any defendant," Twitter said in a statement.
Cash settlement
The settlement will be paid in cash and will be recorded as a charge during 3Q 2021. The lawsuit, initially filed in 2016, alleged violations of Sections 10(b) and 20(a) of the Securities Exchange Act of 1934.
Section 10(b concerns manipulative or deceptive practices, while Section 20(a) assigns joint liability to those directly or indirectly involved in any other securities violations. The class action was the result of the December 2016 consolidation of two similar lawsuits filed by investor Doris Shenwick and KBC Asset Management NV.
Specifically, the class action alleged Twitter misled investors as to its user metric and the importance it played in future revenue growth. "Twitter did not tell investors that (daily active users) was its primary user engagement metric" or "provide meaningful updates on user engagement trends, particularly (daily active users)."
The slide comes amid a broader market selloff throughout September, which has sent equity indexes worldwide lower
Read more: Twitter share price forecast: will TWTR shares regain popularity after Q3 earnings drop