Twitter gains as platform reaches record daily users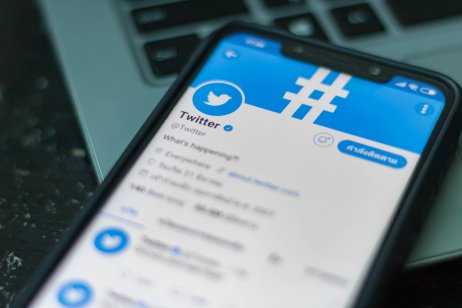 Shares of social media giant Twitter were up more than 3% to $61.43 (£44.62) during after-hours trading on Tuesday after the company reported increasing its daily users in its fiscal Q3 earnings report.
Over the last six months, the shares have lost nearly 7% in value, though they remain up nearly 13% on the year.
Earnings details
Ahead of the earnings release, investors were eager to see how Twitter would respond to the Facebook saga on Capitol Hill and Apple changing some of its privacy settings.
According to the company's earnings statement, neither event seemed to have a big impact.
Twitter's total users increased to a record-high 211 million, representing a 13% spike from 2020.
At the same time, the company brought in $1.28bn in revenue in Q3, a 37% increase from last year.
Advertising revenue totalled $1.1bn, an increase of 41% when compared to Q3 2020.
Three analysts at MarketBeat estimated Twitter would post revenues of $1.28bn and EPS of $0.05 during Q3.
Twitter also posted a net loss of $537m, driven primarily by a more than $800m settlement the company paid out during the quarter. This translated to a diluted EPS loss of $0.67.
Jack Dorsey, Twitter's CEO, said he is "proud" of the company's Q3 results.
"We're improving personalisation, facilitating conversation, delivering relevant news, and finding new ways to help people get paid on Twitter," Dorsey said in a press release.
MoPub sale
Twitter also provided more information about its sale of MoPub to ad-tech company AppLovin earlier this month.
The deal is expected to close in Q1 2022 and the internal teams associated with the transition are expected to begin work soon thereafter. However, Twitter put on a caveat that "it will take time for their work to deliver results."
Because of this, Twitter does not anticipate recouping the total revenue associated with the sale next year, which the company estimates to be between $200m and $250m.
Outlook
Despite these changes, Twitter still anticipates bringing in more than $7.5bn in revenue next fiscal year and increasing its market share by approximately $150bn.
In Q4, Twitter expects its total revenue to be between $1.5bn and $1.6bn with a stock-based compensation of approximately $175m.
The company also expects its revenue to increase faster than its expenses even though the company expects to build a new data centre next year that will make up approximately 20% of its expenses.
Ned Segal, Twitter's CFO, said the company's performance is a sign that its focus is paying off.
"We continued to drive increased value for our advertisers thanks to revenue product innovation, including progress on our brand and direct response offerings, strong sales execution, and a broad increase in advertiser demand," Segal said.
Read more: Is it socially responsible to invest in social media?
The difference between stocks and CFDs:
The main difference between CFD trading and stock trading is that you don't own the underlying stock when you trade on an individual stock CFD.
With CFDs, you never actually buy or sell the underlying asset that you've chosen to trade. You can still benefit if the market moves in your favour, or make a loss if it moves against you. However, with traditional stock trading you enter a contract to exchange the legal ownership of the individual shares for money, and you own this equity.
CFDs are leveraged products, which means that you only need to deposit a percentage of the full value of the CFD trade in order to open a position. But with traditional stock trading, you buy the shares for the full amount. In the UK, there is no stamp duty on CFD trading, but there is when you buy stocks.
CFDs attract overnight costs to hold the trades, (unless you use 1-1 leverage) which makes them more suited to short-term trading opportunities. Stocks are more normally bought and held for longer. You might also pay a stockbroker commission or fees when buying and selling stocks.