Twilio shares plummet on pessimistic outlook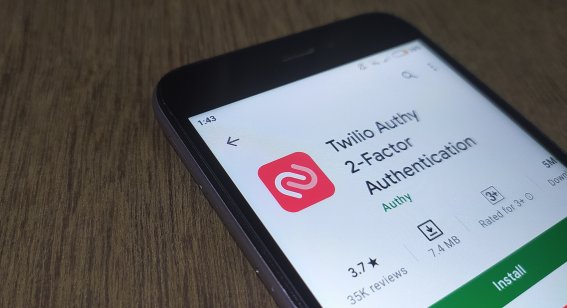 US software firm Twilio delivered strong third-quarter revenue results Wednesday but still saw its share price plummet.
Twilio's stock was down more than 12% in after-hours trading Wednesday in New York after the company's pessimistic fourth-quarter outlook contradicted analysts' expectations.
Twilio forecast a fourth-quarter adjusted loss of $0.23 to $0.26 per share, according to the financial report. But analysts polled by Dow Jones projected a per-share loss of $0.13.
Revenue increase
The larger anticipated loss contrasted with Twilio's 65% year-over-year revenue increase to $740.2m.
"We delivered another quarter of strong growth at scale in the third quarter as companies continue to turn to Twilio in this digital-first world," said Jeff Lawson, Twilio's co-founder and CEO in a news release accompanying the earnings results.
Based on generally accepted accounting principles (GAAP), Twilio's loss from operations increased 106.86% to $232.3m from $112.3 million a year earlier.
COO parting company
Meanwhile, Twilio announced that COO George Hui is leaving the company. Hui's resignation took effect Wednesday but he will remain with the company as an advisor until early January.
CFO Khozema Shipchandler will add the COO role to his portfolio.
Twilio had more than 250,000 active customer accounts as of 30 September, compared to 208,000 active customer accounts as of the same time in 2020.
Read More: Bank of Canada hawkish on inflation
The difference between stocks and CFDs:
The main difference between CFD trading and stock trading is that you don't own the underlying stock when you trade on an individual stock CFD.
With CFDs, you never actually buy or sell the underlying asset that you've chosen to trade. You can still benefit if the market moves in your favour, or make a loss if it moves against you.
However, with traditional stock trading you enter a contract to exchange the legal ownership of the individual shares for money, and you own this equity.
CFDs are leveraged products, which means that you only need to deposit a percentage of the full value of the CFD trade in order to open a position. But with traditional stock trading, you buy the shares for the full amount. In the UK, there is no stamp duty on CFD trading, but there is when you buy stocks.
CFDs attract overnight costs to hold the trades, (unless you use 1-1 leverage) which makes them more suited to short-term trading opportunities. Stocks are more normally bought and held for longer. You might also pay a stockbroker commission or fees when buying and selling stocks.