Turkish lira slumps to a new low after interest rate cut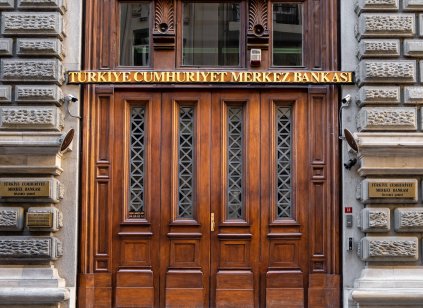 The Turkish lira slumped to a new low during the morning trading hours in Asia, a day after the Turkish central bank or CBRT cut policy rates by 100 basis points.
The USD/TRY went as high as 15.70 during morning trade, more than double the 7.41 level at which it started in 2021.
The lira has fallen much more than other emerging market currencies that it is typically grouped with by investors. The Brazilian real has lost far less ground versus the US dollar.
Through the year 2021, the USD/BRL rate has moved only 9.4% higher to 5.68. The South African rand (ZAR) has also not lost nearly as much as the Turkish lira. In 2021, the USD/ZAR has risen 8.5% higher to 15.96.
Unconventional policy
The lira slump has largely been because of Turkey's unconventional policy of cutting interest rates even as inflation has been surging. Even before Thursday's rate cut, real interest rate, which is calculated after deducting headline inflation from the central bank's policy rate, was the lowest in the world at -6%.
A silver lining in the dark cloud is that the CBRT has vowed to end the cycle of cutting rates. "The Committee decided to complete the use of the limited room implied by transitory effects of supply-side factors and other factors beyond monetary policy's control on price increases and reduced the policy rate by 100 basis points," the bank said in its statement.
With President Recep Tayyip Erdogan still calling the shots, current traders, however, remain unsure of the CBRT's vow, which is why the TRY has kept falling even on Friday.
Central bank lacks credibility
"A move up in USD/TRY appears inevitable in the coming 3–6 months. Yet, providing a forecast is virtually impossible as the TRY is likely to fluctuate by 10-15% in either direction from its depreciation path at any given time due to mercurial policy changes," Swedish bank Skandinaviska Enskilda Banken said in a report released just days before the December meeting of the Turkish central bank.
"Credibility in the central bank is very weak, inflation is high, and the TRY is very vulnerable to upside surprises in global (US) interest rates," the report added.
Read more: Lira continues to fall on Erdogan's push for lower interest rates