Tungsten West announces £39m IPO plan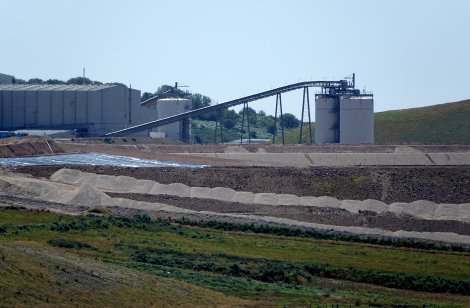 Mining company Tungsten West has announced plans to raise £39m ($53m) by floating on the UK's Alternative Investment Market.
The owner of the Hemerdon tungsten and tin mine in South Devon is expected to have a market capitalisation of £106.2m.
In a statement, Tungsten West said 65 million new ordinary shares, representing 36.7% of the issued share capital, were being issued at 60p per share.
The admission is expected to happen on 21 October 2021.
Capital expenditure
The company said the net proceeds of the offer, together with the £36m project financing from a fund managed by Orion Resource Partners, will be used in a number of ways.
Proposed fund allocations include completing planned improvement works at a cost of £44.6m and bringing the mine back into commercial production, as well as covering general corporate overheads.
The cash injection will also be used to settle admission and offer-related fees and expenses of approximately £3.1m.
Advanced stages of development
Max Denning, Tungsten West's CEO, said the Hemerdon mine was the third-largest tungsten resource in the world.
Denning said it will produce "strategically important materials" that are vital for the manufacturing of new technology, including those that will aid the UK in its net-zero goals.
"We look forward to welcoming new investors into this compelling business and working with all our stakeholders to ensure that the newly reinvigorated Hemerdon mine is a beacon of mining excellence in the UK," he added.
Existing infrastructure
Tungsten West purchased Hemerdon in 2019 out of a receivership process and estimates the life of the mine to be 18.5 years, with the opportunity for this to be extended through investment.
According to the statement, the Hemerdon mine has most of its infrastructure in place, with the previous owner having invested more than £170m into its development.
"This existing infrastructure also means that the rebuild is only expected to take 12 months, with parts of the restart project already underway," Tungsten West stated.
Read more: Australia's mining sector sees worst week in over 17 months