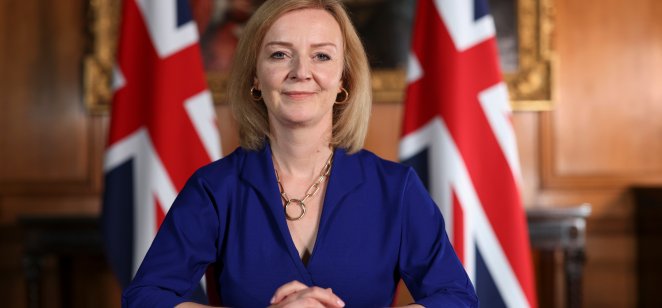 Content
Sterling contuned its rally on Tuesday, clawng back some of its recent losses after Britain's new prime minister Liz Truss added more detail to planned UK tax cuts and announced help for households and suppliers to cope with the mounting energy crisis.
On Tuesday, the pound climbed 0.6% against the dollar (GBP/USD) to $1.1581. At the start of the week sterling had fallen to a two-and-a-half-year low of $1.1443. The pound was also higher against the struggling euro (EUR/USD), with the single currency falling 0.5% to £0.8572.
Truss, who was being formally appointed by the Queen at the Balmoral estate in Scotland, will address the nation later on Tuesday afternoon in her first speech as PM..
What is your sentiment on GBP/USD?
Vote to see Traders sentiment!
Tax cuts to come
In her speech on Monday, following the announcement of her victory over Rishi Sunak in the race to become Conservative Party leader and the next UK prime minister, Truss outlined the plans that had been central to her campaign: "I will deliver a bold plan to cut taxes and grow our economy."Indeed, Truss had said she will reverse April's National Insurance hike and cancel the rise in corporation tax that was slated for April.
Paul Dales, chief UK economist at Capital Economics, said he believed that such fiscal loosening could result in higher inflation and higher interest rates.
"Truss has always pledged a bigger loosening in fiscal policy than Rishi Sunak and the latest rumours are that she's preparing a package worth £70-100bn, or 3-4% of GDP," he said.
Nigel Green, chief executive of global financial advisory firm deVere Group, explained further: "They blow an enormous £170bn hole in Britain's finances, and would push up inflation by increasing money growth, prompting more aggressive interest rate increases from the Bank of England as it struggles to control inflation, which is still at a 40-year high."
Roberto Cobo, chief FX strategist at BBVA, added: "Truss's proposals are perhaps more appropriate to tackle the UK's cost-of-living crisis in a more immediate manner, and her victory should be more market-friendly and supportive of the GBP in the short run."
Dales concluded: "This increases the upside risks to our forecast that interest rates will rise from 1.75% now to a peak of 3%."
| | |
| --- | --- |
| Long position overnight fee | 0.0013% |
| Short position overnight fee | -0.0038% |
| Overnight fee time | 21:00 (UTC) |
| Spread | 0.040 |
| | |
| --- | --- |
| Long position overnight fee | -0.0090% |
| Short position overnight fee | 0.0026% |
| Overnight fee time | 21:00 (UTC) |
| Spread | 0.00024 |
| | |
| --- | --- |
| Long position overnight fee | -0.0041% |
| Short position overnight fee | -0.0002% |
| Overnight fee time | 21:00 (UTC) |
| Spread | 0.00040 |
| | |
| --- | --- |
| Long position overnight fee | -0.0043% |
| Short position overnight fee | 0.0003% |
| Overnight fee time | 21:00 (UTC) |
| Spread | 0.00050 |
Energy crisis
The full package of tax cuts and energy crisis aid is expected to cost upwards of £140bn, with £100bn of the total thought to be earmarked for helping millions of UK households with heating costs over the winter and keeping corporate casualties to a minimum as European wholesale gas prices have soared to recent record highs.
Under the plans she is expected to provide details later this week on price caps on wholesale gas markets.
At Monday's victory speech she pledged to deliver on the energy crisis, "dealing with people's energy bills, but also dealing with the long-term issues we have on energy supply".
However, markets don't act on such long-term views, and were showing signs of deep stress on Monday. Stock markets in Continental Europe were down sharply and the dollar hit fresh 20-year highs after European natural gas prices soared 30% in response to Russia's shutdown of its Nord Stream 1 pipeline.
Gas prices eased on Tuesday, however, with European benchmark Dutch TTF futures falling 10% to €220 per megawatt hour. On Monday it had hit a session high of €290, but was still below August's record high of €349.
Bank of England independence
Forex markets had also been jittery over concerns the new leadership could tamper with the Bank of England's remit.
Earlier in her campaign, Truss had indicated she could possibly investigate the Bank of England and its independent role in setting monetary policy. She had been critical that the Bank had been slow to react to soaring inflation.
She made no mention of this in her victory speech and in recent weeks had backed down from her hawkish stance on the UK's central bank.
Further reading