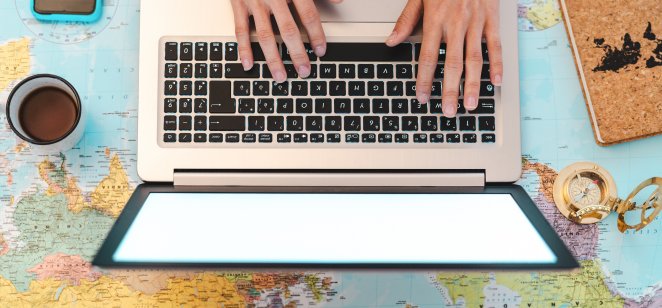 Content
Troubled crypto lender and trader Voyager Digital began the week in limbo Monday after the firm froze trades, deposits, withdrawals, and loyalty rewards amidst a tougher fight for survival. The firm then entered Chapter 11 bankruptcy on Wednesday.
Meanwhile, embattled hedge fund operator Three Arrows Capital (3AC) reeled after getting blasted by the Monetary Authority of Singapore for providing "misleading information" about its investments, and filing for US bankruptcy protection.
What is your sentiment on BCH/USD?
Vote to see Traders sentiment!
Loan includes $350m of USDC
Voyager announced Friday that it is temporarily suspending trades, deposits, withdrawals, and loyalty rewards. The move came after Voyager's operating subidiary served notice that 3AC is in default on a debt now valued at about $650m (£536.8m). The loan includes $350m of USDC and 15,250 bitcoins (BTC).
"This was a tremendously difficult decision, but we believe it is the right one given current market conditions," said Voyager CEO Stephen Ehrlich in a news release. "This decision gives us additional time to continue exploring strategic alternatives with various interested parties while preserving the value of the Voyager platform we have built together. We will provide additional information at the appropriate time."
Voyager said it is actively pursuing all available remedies for recovery of the debt from Three Arrows Capital. In addition to freezing its key activities, Voyager is exploring "strategic alternatives" and has engaged Moelis & Company and the Consello Group as financial advisors and law firm Kirkland & Ellis for legal advices
Investors in Voyager did not appear to be appeased, though. The company's token (VGX) plummeted most of Monday before rallying later in the day, and Voyager's stock (VOYG) closed down 42.24% in Toronto on Monday.
The company's news release and a series of tweets tried to present a strong financial picture. Voyager said it has approximately $1.3bn of crypto assets on its platform, as well as the claims against 3AC, and $350m in cash at Metropolitan Commercial Bank.
VGX to USD
Reprimand received
Meanwhile, Three Arrows received an official reprimand from MAS for allegedly providing the regulator with "misleading information." MAS said Three Arrows Capital assets under management limits of about $179m (SG$250m).
Last week, a British Virgin Islands court ordered 3AC into liquidation after it failed to repay the debt.
MAS contended that 3AC exceeded its AUM limit from July 2020 to September 2020 and between November 2020 and August 2021. And, Three Arrows Capital allegedly misled MAS by novating management of the only fund that it managed to an offshore entity in the British Virgin Islands and saying that it would cease fund management activity in Singapore from 6 May onward.
MAS noted that 3AC co-founder Su Zhu is a shareholder in the offshore company.
LTC to USD
Did co-founders' stakes change?
MAS also claimed that Three Arrows Capital did not report changes in Zhu's and fellow co-founder Kyle Davies' ownership stakes in the company within a required timeline. But MAS did not punish 3AC for the alleged misdeeds.
Three Arrows Capital sought to protect its US assets by making an application under Chapter 15 of American bankruptcy rules.
Bitcoin, altcoins not affected
Bitcoin and altcoin prices did not appear to be affected by Voyager's and 3AC's troubles Monday, which was a national holiday in the US and some other jurisdictions.
Since many investment markets were closed, crypto did not appear to be subject to macroeconomic forces that have dictated bitcoin and altcoin price trends lately. Digital coins also appeared to get a boost from a surge in crypto investment in Argentina after the country's economy minister resigned confidence in the peso continued to slide.
Read more